Justin Bieber Laptop Scandal: Thief Threatens to Reveal Intimate Picture [VIDEO]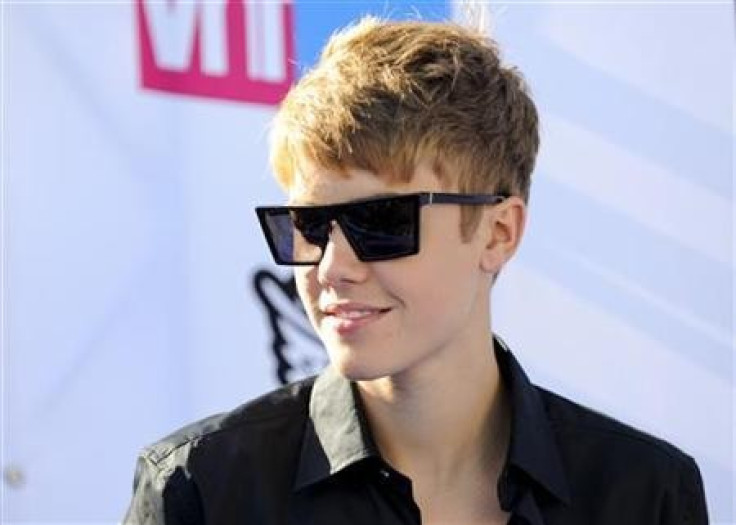 Justin Bieber has exchanged online messages with a Twitter user who is threatening to leak intimate videos of the teen star.
The 18-year-old Baby hitmaker had his laptop stolen from his manager's office during a concert in Tacoma, Washington earlier this week.
Following the theft, an angry Bieber told his 28.8 million followers: "Yesterday during the show me and my tour manager josh had some stuff stolen.
"Really sucks. People should respect other's property.
"I had a lot of personal footage on that computer and camera and that is what bothers me the most. #lame #norespect."
Following the theft, a Twitter user operating under the name @gexwy used the micro-blogging site to claim that they had personal footage of the singer from his laptop.
In an attempt to prove that they were not bluffing, the self-proclaimed thief tweeted two YouTube links, both videos featuring the Canadian-born singer larking around.
"I'm looking at the rest now. all of it" they added.
They also mocked the heatthrob's lack of security by writing: "Good job with the password protected @justinbieber. weak [sic],"
But the defiant singer has fired back, insisting that his fans will stand by him regardless of what videos were unveiled.
"@gexwy no matter what you have and what you post tomorrow i know my fans wont leave me. screw it. #toostrong,".
The threats come just days after the star was forced to deny that naked pictures doing the rounds online are of himself.
Watch the videos allegedly from Justin's laptop here:
© Copyright IBTimes 2023. All rights reserved.