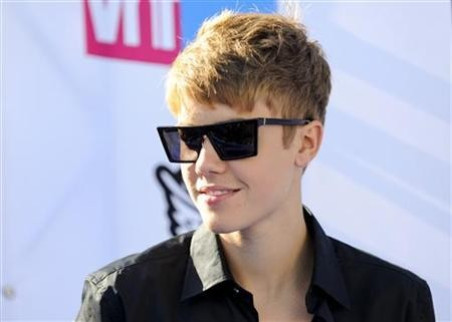 An obsessed Justin Bieber fan plotted to abduct and murder the teenage sensation, US police have revealed.
Jailed killer Dana Martin, who has a tattoo of the Canadian singer on his leg, allegedly hired former inmate Mark Staake and his nephew Tanner Ruane to execute his pop hero.
The two men planned to kidnap 18-year-old Bieber while he was in New York and strangle him with a tie, KRQE-TV in Alberquerque reported.
Martin, who is serving two life sentences for the rape and murder of a 15-year-old girl in 2000, allegedly ordered Staake to carry out "the murder and castration of Bieber and his bodyguard".
Their plans were foiled after investigators intercepted phone calls between the three men. During one exchange a disappointed Ruane told Marin that the plot had not been carried out.
Staake was subsequently arrested in Vermont and Ruane was detained shortly afterwards in New York.
Bieber's management have declined to comment