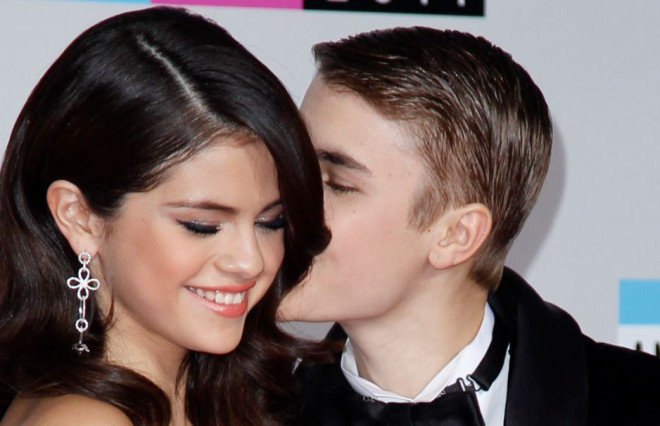 Selena Gomez's family is reportedly upset with her rekindling romance with Canadian pop star Justin Bieber.
The 21-year-old Come And Get It singer broke up with Bieber last year in January, but he set tongues wagging after posting a photo of the former Disney star captioning it the "most elegant princess in the world." The couple were also recently spotted hanging out together in Texas.
Gomez's mother Mandy and stepfather Brian Teefey are worried about her.
"Selena has chosen Justin over her family in the past," a source told People. "They are disappointed about that."
"Her father has told her he doesn't like her spending time with him," the insider added.
According to Radar Online, her parents believe split with Bieber led to her rehab stint in January.
"It's definitely against [Mandy and Brian's] wishes," a source said. "But they don't have any control over her. She's pulling the, 'Who makes the money around here?' card! It's a sh*t show behind-the-scenes."
"Selena's parents know they cannot ban her from seeing Justin. She even keeps changing her phone number — one of which, her parents don't have the number to!" the insider continued. "They're doing their best to supervise them. They're tolerating it as long as they know that there is someone who has eyes on them all the time."
Gomez has previously voiced her concern for the Baby hitmaker, who was been involved in a series of unfortunate incidents lately.
"Part of life and growing up are going through things that aren't comfortable - and you hope you come out the other side a stronger person," she told MailOnline at The Sundance Film Festival. "I will always care about Justin no matter what - my instinct after all we have been through is to protect him from any harm."
"Whatever he is going through I want him to come out of it stronger," she added.