Teenage pop sensation Justin Bieber has seen his first Instagram video gather over a million "likes". And, in doing so, the 19-year-old has set a new record - his is the first Instagram video to reach that magical mark, according to social networking site Facebook, which owns the service.
Of course, a good percentage of that landmark was made possible via his 40 million followers on Twitter. Mashable reports the video, featuring a "giggling, shirtless Bieber informing his online fans about Instagram's new features" was shared via the second social networking service as well.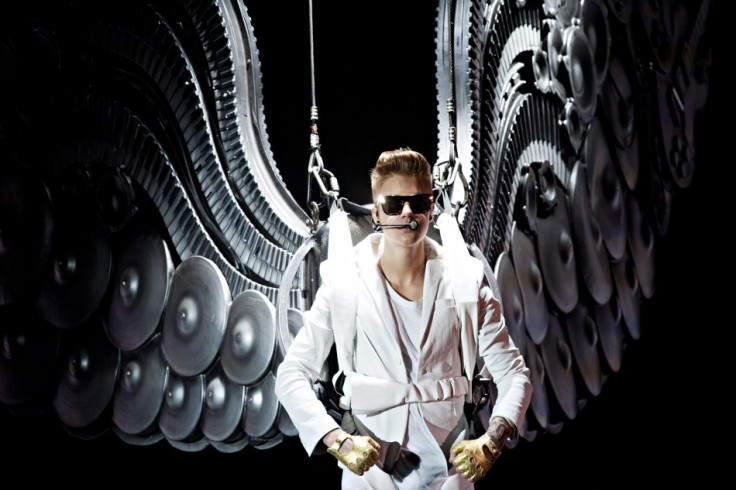 Bieber says in the video: "So, crazy news guys: There is video on Instagram." The singer is shirtless, with a silver chain, diamond studs, a tiger tattoo on his arm and a black baseball cap worn backwards.
Check out the video here.
Incidentally, Bieber has at least one other "first" to his name in Instagram history. The Baby singer was the first to reach one million followers; he did that in March last year. Overall, he has more than nine million followers on the network, making him one of the most widely followed celebrities in the world.
The clip has promoted intense speculation that the singer was under the influence of drugs at the time of recording.
Regardless, Bieber then posted a second Instagram video. This, too, featured him shirtless. He appears not to see the camera at first before saying: "Oh I didn't see you there" and then saying: "My first show back San Diego was great. Great city."
Check out the video here.
Bieber is on his Believe world tour, and is scheduled to perform at Los Angeles' Staples Centre on 24 June. He has further dates in San Jose, Las Vegas, Denver, Dallas, Chicago and New York, among other venues. He will also travel to the Far East, to Korea and Thailand, as well as Central and South America, in September and October.
For tickets and more details, click here.