Justin Bieber Arrives Two Hours Late for London Concert: Fans Take to Twitter in Protest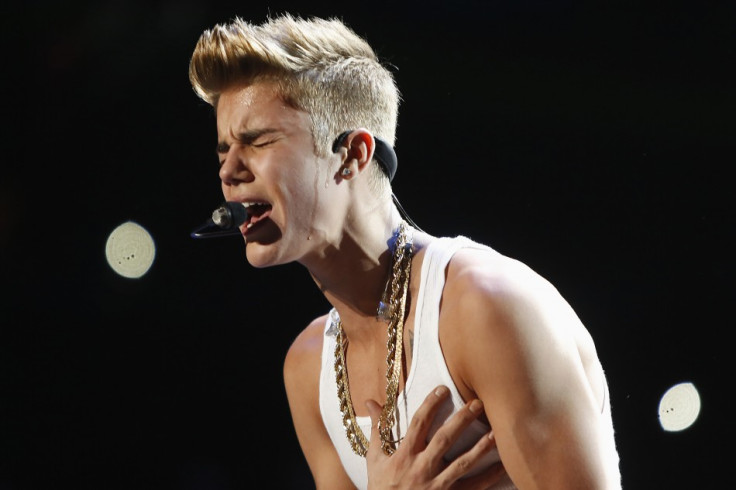 Canadian pop sensation Justin Bieber arrived two hours late for his concert at the O2 Arena in London, leading angry parents and younger fans to leave the venue without attending the show.
The sold-out concert tickets which started at £57.65 promised that he would step on stage at 8:30 p.m.
"I was at the concert and he [Bieber] came out at 10:15 p.m. and Carly Rae Jepsen finished her set at 9:10 p.m.. Justin should have been out at 9:30," concertgoer Sophia Lee told E! News, "Everyone was kept waiting not knowing anything. All they did was kept playing Michael Jackson songs. All the fans were getting so annoyed at around 9:50 p.m., fans started booing."
Disappointed over the whole situation, fans took to Twitter to comment on his lateness.
"@masongeorgetodd Wait so justin bieber wears a gold 24 carrat Rolex on each wrist and still cnt turn up on time for his own show!?"
"@betharms Nice one Justin bieber you nob. You don't show up onstage at 11pm when the majority of your audience is nine-year-old girls"
"@Freckles_H Never liked @justinbieber and the news today makes me dislike him more. Thank the world my daughter doesnt like him either. #narcissist"
"@OVOsoundordrown @justinbieber I think most of the people in the crowd last night slyly hate you, no one could get back home"
"@d0wnUndEr0 Justin bieber was 2 hours late starting his concert because he was clubbing and didn't know the time, he then cut his show by 30 mins. Nice."
"@rengox Well looks like @justinbieber really needs to remember who made him as successful as he is #idiot"
"@_acesays Honestly cannot believe Justin Bieber two hours late on stage when most of his fans had school the next day. Really poor respect shown there"
"@LegallyAwesome1 Ha. Oh dear, Justin Bieber wears two watches & still can't tell the time it seems. All that money has gone to his head."
"@declanmc Can't believe I waited all night for Justin bieber and he had the audacity to be late!"
The O2 Arena authorities tweeted about the incident.
"Justin Bieber is now on stage and apologises for the lateness of his show," the post read, adding, "Sorry to all the Justin Bieber fans for the lateness of his show tonight. The Tube will still be running when the show finishes."
© Copyright IBTimes 2023. All rights reserved.