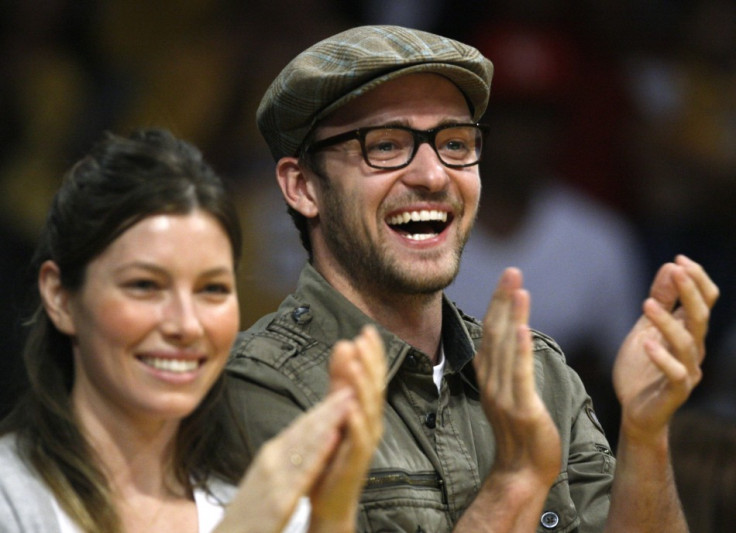 It all started in July, with a YouTube video posted by Cpl. Kelsey De Santis asking Justin Timberlake to be her date for the Marine Corps ball.
Other invited celebrities were Timberlake's "Friends With Benefits" co-star, Mila Kunis, along with comic extraordinaire Betty White, actress Scarlett Johansson and singer Miley Cyrus. Among those asked, the 30-year-old singer was the first to accept and has since persuaded Kunis to say yes to her respective date.
What prompted Timberlake's reaction was his own experience with De Santis and how much the night had meant to him.
"I felt so proud to be there. I felt like I was getting a chance to be among my heroes. It's funny too because a lot of them are so much younger than me," Timberlake wrote on his Web page.
He recounts a moment in the date when a tribute video was played and the room's atmosphere turned suddenly reverential. Timberlake says that it was then that he understood how big of an event the date really was.
"It was a video with some first-hand accounts from some Marines who were there... Telling their stories of the sights and sounds of war and rescue. So vivid and real. So honest but, so filled with a sense of compassion and adoration for this wonderful country. They spoke with a pride that only they could have acquired through their experience as a U.S. Marine. There was a common theme that I began to notice as well... No matter what the situation. No matter how dire," the singer recounted.
Timberlake's entry continues on to how grateful and honoured he was to be at such an event and reiterates the sense of gratefulness he felt for his date and how she was his hero.
As of press time, Kunis is said to have accepted her own invitation from Sgt. Scott Moore and will be attending the party slated for Nov. 18 in Greenville, N.C.