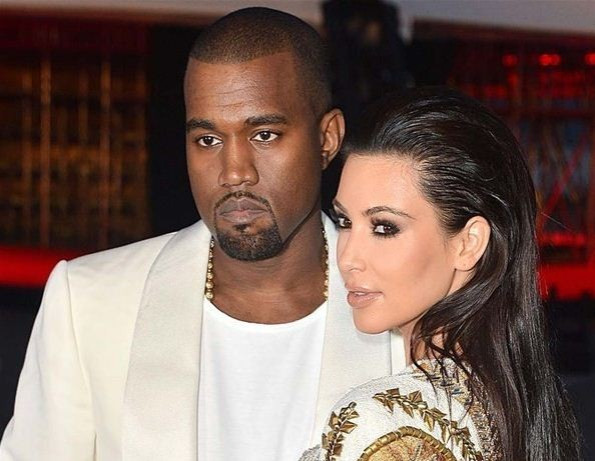 Reality television star Kim Kardashian shot to fame after she made a sex tape with Ray-J, a former boyfriend, in 2007. Her present boyfriend, rapper Kanye West, now also has a sex tape... but it is not with Kardashian.
Radar Online claims to have in its possession a 20-minute video showing West and an unidentified 18-year-old woman engaging in sexual acts. It seems the 35-year-old West was fully aware he was being filmed - he even gets out of bed to turn off the video. Radar Online insists the man in the tape is definitely West, while also stating that the unnamed 18-year-old woman (she announces her age at the start of the tape and the fact she is married) bears an uncanny resemblance to Kardashian.
"The sex tape is being shopped right now and there's a lot of interest, but Kanye is freaking out!" a source revealed. "He doesn't want this tape out and will do anything to make sure it stays private. If this were to hit the market it would be worth a fortune... there would definitely be a lot of people wanting to see this! Kanye was practically in tears when he heard the tape was being shopped."
A report by the Huffington Post states Sex.com is offering $1m (approximately £600,000) for the video. In a statement, the website said: "Kanye West is an artist, one of the world's biggest stars, and ultimately a sex symbol which is why the curiosity of the public cannot go on."
Meanwhile, Radar Online's authentication of West's presence in the tape has not convinced Steven Hirsch, the founder and co-chief executive of Vivid Entertainment, one of the world's largest pornography empires.
"We've heard rumours for a couple of years about this tape being available," Hirsch admitted, adding "I'm not even sure if it is real. If in fact it was, it would sell extremely well. He is a huge star."
Finally, West seems eager for the world to know Kardashian is still in his life. The rapper has posted photographs of the socialite on Twitter, with the following caption: "So dope to get these pics of my baby while I'm in the lab." And just to make absolutely sure he is in her good books, West is throwing Kardashian an extravagant 32nd birthday party on a private island.
"It's her first birthday since they've been together as a couple. Kanye has never been shy of splashing out on the women he loves, but this time he's pulling out all the stops with presents," a source revealed.