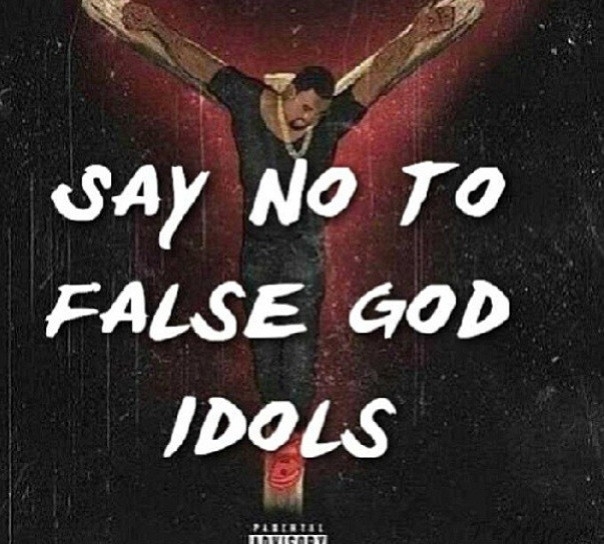 Kanye West has found himself at the centre of a blasphemy row after the animated cover art for his forthcoming album, Yeezus, was leaked on the internet.
Fans and religious groups slammed the rapper as a "disgrace" for the controversial album cover, which shows him nailed to a cross.
One critic said: "What's wrong with this Kanye West character, they want to be worshiped that badly? Audacity to name his album Yeezus and make this the cover, just spiralling further into eternal damnation... "
Another wrote: "Only Christianity allows itself as a religion to be mocked and no one will do nothing. Let him try calling his album prophet Mohammed West and see if his arse ain't dealt with"
"What a disgrace. He makes me sick," said another.
The backlash came just days after critics expressed anger when West, one of hip-hop's biggest stars, revealed the name of the album.
West, who is expecting his first child with reality star Kim Kardashian, is said to be so certain that his sixth studio album will be a massive hit that he has reportedly banned fans from pre-ordering the record.
Yeezus, which is his first solo album since 2011's critically acclaimed My Beautiful Dark Twisted Fantasy, is scheduled for release on 18 June.
It features collaborations with industry heavyweights John Legend, Frank Ocean, Tyler, the Creator and James Blake.