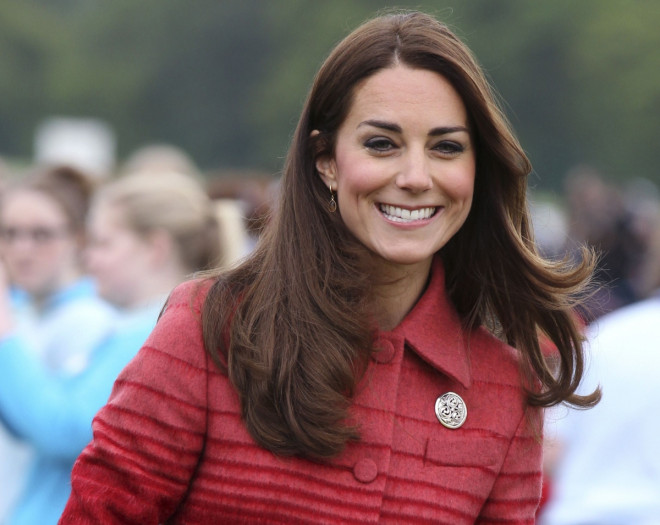 Kate Middleton has reportedly hired a female minder to prevent photographers from taking embarrassing photos of her.
German tabloid Bild had recently published a photograph taken as the 32-year-old Duchess of Cambridge's dress blew upwards as she exited the helicopter with Prince William during the Blue Mountains in Australia during the Royal Tour in April.
The image was reportedly sold to the "highest bidder" after British papers refused to print it.
"Photos show our favourite Duchess Kate, 32, in the Australian Blue Mountains. The rotor blades of the royal helicopter swirl the air so that Kate's summer dress blew up – giving a clear view of her beautiful bum!" is how the German tabloid described the picture.
"Kate will now be watched all the time. We can't afford any more embarrassing photos like this," a source told the Daily Star.
"The poor girl was snapped topless in France while on holiday and now someone has got a photo of her bottom. She needs more protection to spare her blushes," the insider added.
Meanwhile, it was reported that Kate Middleton was upset after the publications released the images.
"Kate realizes she has a very public life," a source told Showbiz Spy. "But she does believe she's entitled to a certain amount of privacy. She doesn't expect to see her naked ass splashed across a German tabloid. She's furious. She and Prince William are once again considering their legal options."
This comes after the Duke and Duchess launched legal action for breach of privacy against the publishers of French magazine Closer that printed topless photographs of Kate on holiday in September 2012.
"The incident is reminiscent of the worst excesses of the press and paparazzi during the life of Diana, Princess of Wales, and all the more upsetting to the Duke and Duchess for being so. Their Royal Highnesses had every expectation of privacy in the remote house. It is unthinkable that anyone should take such photographs, let alone publish them," Clarence House said at the time.