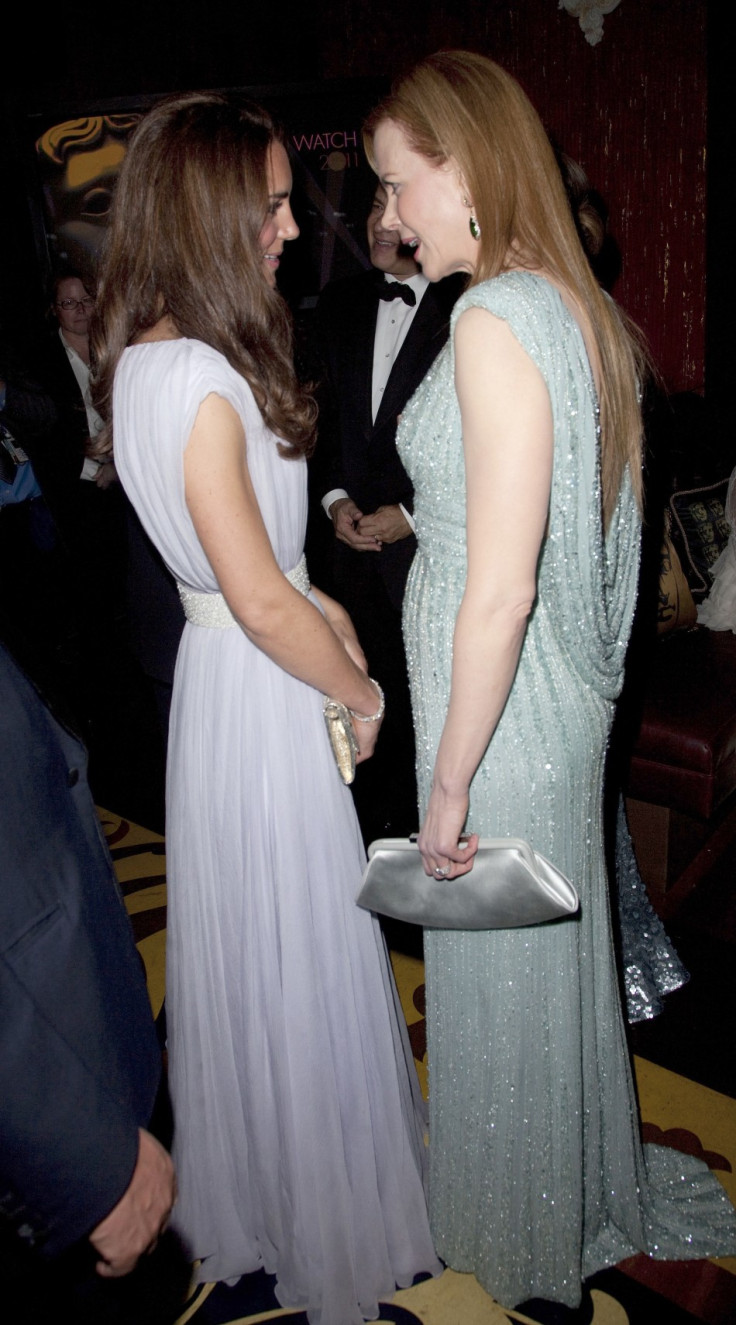 Despite being a huge success, the Duchess of Cambridge's visit to Los Angeles had all Hollywood talking, and not always for the right reasons.
While commentators in the States insisted the new bride is radiant and on the way to become one of the world's most followed fashion icons, many said that pictures taken during the Bafta dinner, attended by both Kate and William, showed the Duchess is becoming increasingly thin.
Media reports praised the Duchess for her Alexander McQueen couture lilac chiffon dress, but added that its sparkling belt emphased her teeny-tiny waist, which guests that attended the party estimated at 23 inches at the very most.
Some even as far as saying that Kate is so thin, she made stars including Nicole Kidman, herself known to be quite slender, look almost overweight.
The dinner represented the culmination of a two-week North American tour in which the Royal couple visited various youth and community projects, and made several public appearances, which saw the Duchess visiting an inner-city arts centre, cooking at a Quebec catering college, presenting a cup at the polo and rowing against her husband.
For though William and Kate were received ecstatically wherever they travelled, there is no escaping the fact that most people's abiding memories of the trip will have been the Duchess's wardrobe.
At times, this wasn't so much a royal tour as Kate's Clothes Roadshow, not least because she said so little.
Yes, she painted a red snail at an inner-city arts centre, cooked at a Quebec catering college, presented a cup at the polo and went down a river in a raft. But in the main, her role was to look princess-perfect in a succession of pretty dresses from an audacious range of designers.
Other observers also pointed out that while Kate still looks amazing, they hope the weight of being in the public eye and part of such a high profile and powerful family is not taking its toll on her.
With those measurements and her height, Kate definitely could be a model,' recently said Carole White, founder of Premier Model Management.