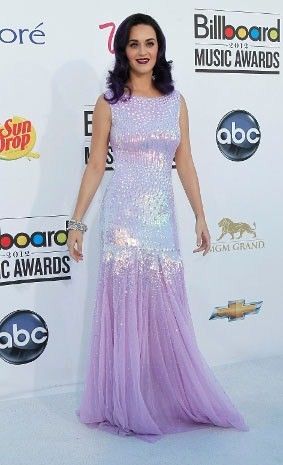 London was surprised to see singers Rihanna and Katy Perry enjoy what seemed to be a romantic picnic, complete with cup cakes, strawberries and cuddling. The duo, it seemed, were genuinely close to each other and the Daily Mail said Rihanna seemed to be "salivating" over Perry while the latter fed her strawberries.
The sight, coming as it did a few days after some interesting, if comic, comments by Perry, was a strange one. According to The Sun, Perry seemed protective of Rihanna in an interview in the US and even admitted, in jest, to a desire to sleep with her friend. She even spoke about Drake and Chris Brown, indicating what seemed to be a fondness for the former.
The interview, it seems, was rather an intense one, for Perry was also asked if she ever had sex while listening to her own song.
"I am not a narcissist! OK, I'm a narcissist, but that would be over the line. Having sex to your own song, that's horrible! I'm a good Christian girl," the singer replied.
Meanwhile, it now turns out that it wasn't really Perry and Rihanna in London. The photographs were of look-alikes and they were shot as a fundraiser for Breast Cancer Care, by photographer Alison Jackson. According to the Huffington Post, the campaign, sponsored by Seasonal Berries, was meant to encourage fundraisers to hold their very own tea party to help raise much needed cash to help Breast Cancer Care support the 50,000 people diagnosed with the disease every year in the UK. The pictures will be used to highlight Breast Cancer Care's Strawberry Tea campaign, which runs from 1 June to 31 August.
According to Your Local Guardian, Alison Jackson is famous for campaigns of this sort and has previously shot look-alikes of the Queen, Lady Gaga, and David and Victoria Beckham. In this instance, the Katy Perry look-alike was dressed in black and white polka dotted dress, while the fake Rihanna wore a short cream-coloured dress and black netted tights underneath.
To see the photographs, click here