Kayvan Novak: Facejacker Movie in Development
Terry Tibbs chat show also airing in August
Kayvan Novak, the creator of the Fonejacker and Facejacker TV series, is planning a movie version.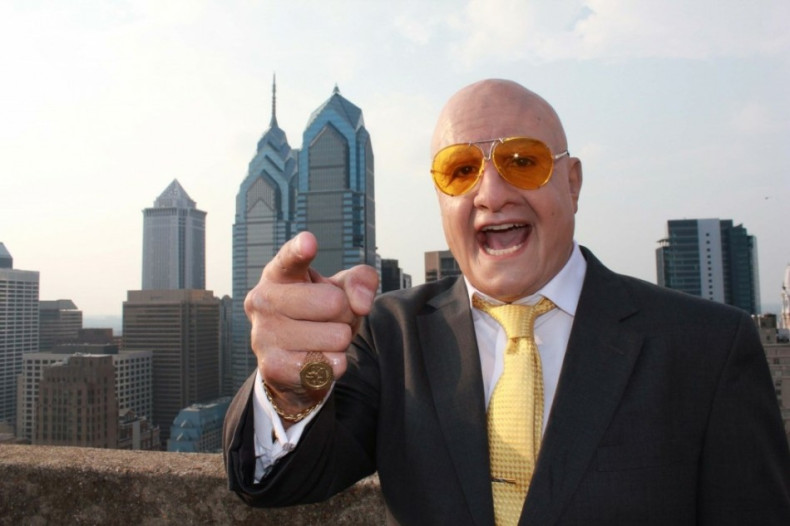 "We're going to do a Facejacker movie," Kayvan Novak told Radio One's Vernon Kay in a recent interview.
One of characters from Fonejacker and Facejacker has also been rewarded with his own television series: "We're also doing a Terry Tibbs chat show in August," the Four Lions star announced.
Thatfilmthing reported that nothing had been finalised yet for the Facejacker movie but it was unlikely to be shot in the UK.
"How we're going to do it we're not sure. But we're thinking where in the world is left to jack? And we're thinking Australia, we're thinking Europe and we're thinking Northern Ireland," Novak revealed.
The most recent TV series of Facejacker was filmed in America.
"I can't really walk down the street as Brian Badonde without someone going, 'Bwark'," he said.
The project will combine elements of both Facejacker and Fonejacker shows, which should please fans. However, the creation of a film will come at the expense of a new Facejacker TV series.
"Doing a series of Facejacker takes about nine months. It's pretty intense," Novak said. "We figure we're going to take all that energy and put it into making a movie. It's going to have Fonejacking and Facejacking and it's going to have a story of some kind with maybe even a Hollywood star in there as well."
Radio One DJ Kaye jokingly suggested casting Leonardo DiCaprio as the Hollywood A Lister because "he's cheap".
"He is very cheap. Not busy. He's quiet. It's gone downhill for him, old Leo," Novak fired back.
Novak has since told TV producers at the Square Eyes industry event that he is currently discussing the project with Film 4 and Hat Trick Productions.
Setting up members of the public will still be the theme of a big screen outing for Facejacker.
"The biggest mistake you can make with a prank show is remove the 'real' element, which is the funniest thing. It will definitely be hidden camera," Novak said.
This isn't the first time Novak has talked about a film version of Facejacker. In September 2008 he told The Sun that "if anything, he wants to do a film version".
A Facebook petition has also been set up to back a Brian Badonde movie since April 2011.