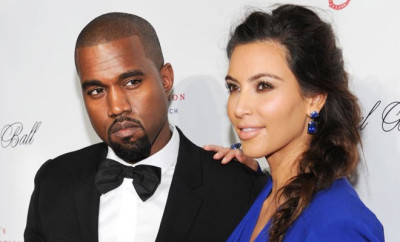 American reality television star Kim Kardashian is reportedly being pressured to put daughter North West on the show Keeping Up With The Kardashians to increase the ratings.
According to Radar Online, the reality series' producer Ryan Seacrest "personally reached out to Kim and asked her to consider allowing North on the show, even in just a limited amount."
"Kim really wants to put North on the show…" a source said. "Viewers and fans of the show want to see Kim interact with her daughter, and how she is as a mother."
However, Kanye West does not want his seven-month-old child to feature on the E! show.
"Kim has always been an open book with her fans," the insider continues, "but once Kanye came on the scene, that all changed. Kanye shuts Kim down whenever she brings it up."
West "doesn't want his daughter ever to appear on Keeping Up with the Kardashians. He thinks reality television is tacky, and doesn't want North on display. He will be very happy when Kim is done with the show."
However, the couple have agreed to air their wedding which will take place in Paris this June.
"Kim persuaded Kanye to let the cameras roll because E! will pick up most of the cost of the wedding and it's a lot easier for a network to deal with logistics of a foreign wedding than if it were just the two of them planning it," a source told Radar. "Even though Kim's marriage to Kris [Humphries] was a disaster, she was very happy with how the wedding and reception turned out."
"It was flawless. Both Kim and Kanye have very high expectations for their wedding. It will be an over-the-top affair and there will be pre-wedding festivities leading up to the big day for their guests. It'll be like a festival!" the insider added.