US TV personality and model Kendall Jenner is apparently dating Los Angeles Lakers rookie D'Angelo Russell. The 20-year-old Keeping Up With The Kardashians star was spotted attending his game against the Dallas Mavericks on 1 November sparking relationship rumours.
"Kendall and D'Angelo have hung out with friends, and there definitely seems to be a serious flirtation there," a source told Hollywood Life. "Sparks fly whenever they are in the same room. They are both so busy though, her with modeling and him with basketball, that they haven't spent too much time together, unfortunately."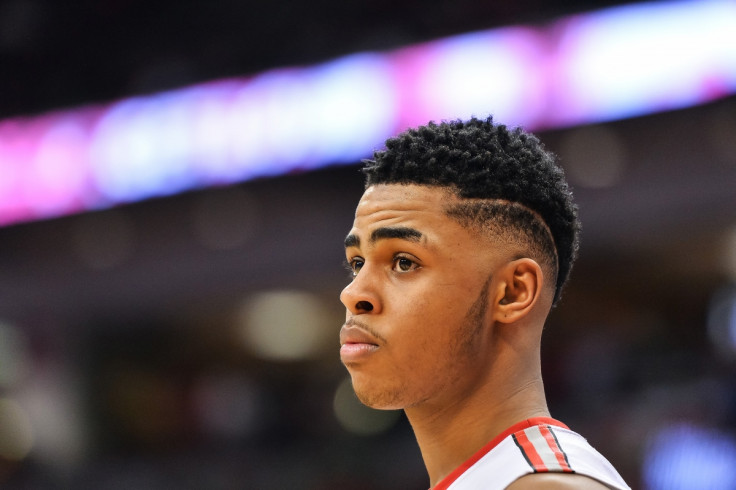 "Kendall is definitely open to the possibility though," the insider added. "She has a couple years of serious modeling under her belt now, so she feels more confident than she has in the past. She was so focused on her career before she wasn't really looking for romance. But now she's finally ready to fall in love."
Kim Kardashian's half-sister has been linked to many high-profile celebrities. Jenner was rumoured to be dating One Direction star Harry Styles. The two were first linked in November 2014 when they were spotted leaving a dinner date at Craig's restaurant in West Hollywood. However, they split after dating for three months. Following that, Jenner was rumoured to be dating Nick Jonas, with Gigi Hadid playing matchmaker for the model and the former Jonas Brothers singer.
"It's not always easy, but I don't know, I just like to keep my private life private," Jenner told ET. "I try my best, but at the same time, I try not to let being out with someone affect my everyday life. Like, if I want to go out and grab a smoothie with a friend who's a male, I'm not gonna let the paparazzi stop me from doing that and living my life and just being a normal person.
"I try to keep things as private as I can, but when it comes to a point, it's just not a big deal," she added.