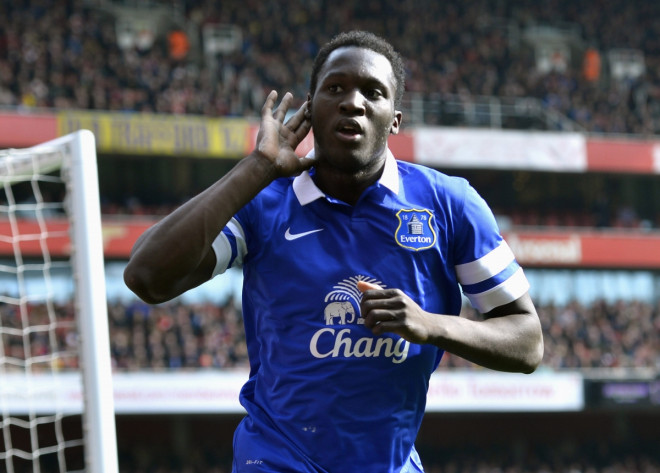 Former Arsenal striker Kevin Campbell has urged Arsene Wenger to sign Romelu Lukaku in the summer which will help them alleviate their crisis up front.
The Gunners, who were fit to challenge the title in the first half of the season, have faltered dramatically in the second half with injuries to key players like Aaron Ramsey, Jack Wilshere, Mesut Ozil and Theo Walcott. Their 3-0 loss to Everton meant that the Gunners are currently only one point above Everton in the race for fourth, with the Toffees having played one game less.
Lukaku has scored 14 goals this season including the second goal against Arsenal whom they beat at Goodison last Sunday.
The Chelsea striker, who has spent two loan spells at West Brom and Everton thus far, has fallen out of favour with Jose Mourinho, who is willing to sell him in the summer to recuperate funds to sign a striker next summer. The Portuguese manager is set to break the bank for a world class striker and is looking to clear out deadwood to make room for new signings in the wake of the financial fair play rules.
Campbell has urged Wenger to make a move for the player, who will have a positive effect on their league campaign next season. The Belgian has been likened to Didier Drogba for his upper body strength.
"He's young, he's strong, he's quick and he's direct. What more do you need?" Campbell said.
However, it will be difficult to get Lukaku if the Gunners miss out on Champions League football, something which remains a possibility if Everton win their remaining six games. However, Mourinho may also be unwilling to let Lukaku go to Arsenal given that he blocked a move for Demba Ba to the Emirates on deadline day in the summer.
In spite of the same, the Gunners are in the market for a new striker and may look to the Belgian if the opportunity arises.