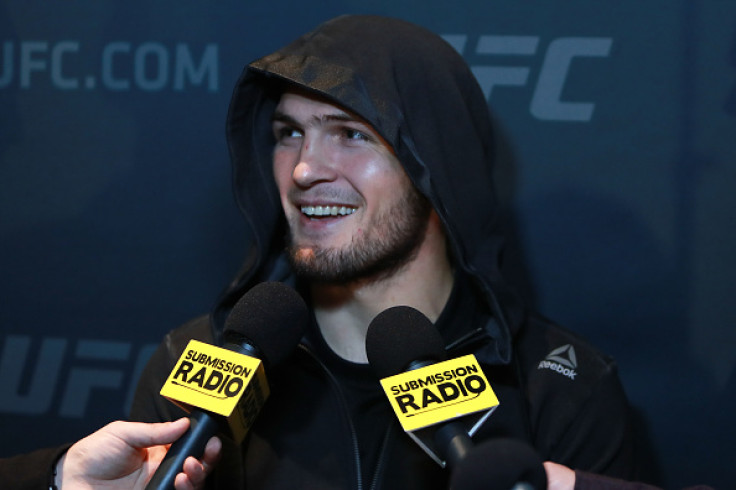 Khabib Nurmagomedov has claimed he is not happy with the disrespect Conor McGregor is currently showing towards the UFC and will help them to "humble" the Irishman.
Ever since winning the lightweight title at UFC 205, the "Notorious" has been focusing solely on a big money boxing fight with Floyd Mayweather, which the latter says will eventually happen.
However, many believe McGregor is holding the UFC lightweight division hostage as the title isn't likely to be defended until the summer of 2017 or maybe even longer.
McGregor has recently made statements such as 'f*** the UFC' and how he can fight Mayweather without the UFC being involved. Nurmagomedov responded to all this in a recent Q&A hosted by the UFC, touching upon how McGregor was humble at one point.
"I think if Conor has one fan, I have 20 times more fans than him," he said as quoted on MMAFighting. "I think UFC has to make plans a little bit, because this chicken is not loyal."
"If you remember, the first time he fought in the UFC, and he talked like, '$50K baby,' something like this. He asked Dana please give me $50K. The UFC made him. If he had never fought in the UFC, how would he have got like this?"
"Now he's talking about I can fight without the UFC in boxing, you know. For me, this is disrespectful of the UFC."
Nurmagomedov said he would help the UFC if they ever needed McGregor to be humbled.
"I wanted to say to the UFC, I can help these guys," he said. "We can make the other guy humble, because we remember how he asked for $50,000. Now he talking about he can make this [Mayweather] fight without the UFC."
"I don't worry about my PR, because in Dagestan and Russia, I'm a bit worried about how I become popular because before I never feel this pressure. And that's why I don't think about this. But why not, we can make this guy humble. Smash this guy if the UFC wants."
The Dagestan native – who will fight Tony Ferguson at UFC 209 for the interim lightweight title – also maintains that McGregor doesn't want to fight him.
"When I see his eyes backstage in the weigh-in, he's different," he said. "He wants to talk with everybody, when he see me, he doesn't want to talk to me. He and his coach."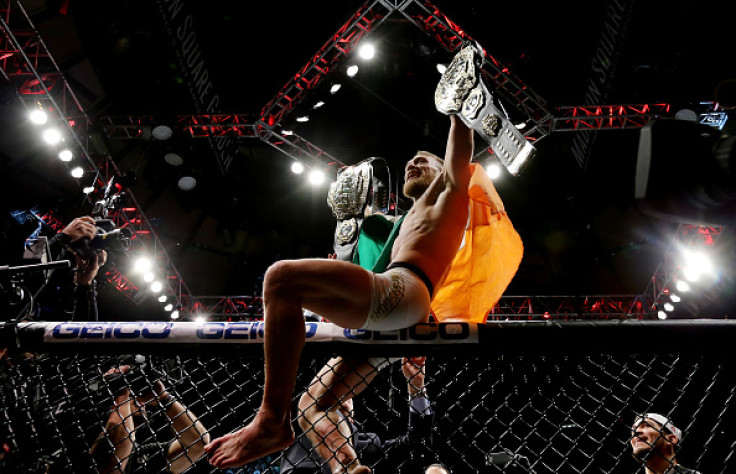 Bellator fighter, Chael Sonnen also recently mentioned on his podcast on how McGregor doesn't want to go toe to toe with the company, citing the example of heavyweight Andrei Arlovski, who was pushed hard by the UFC.
"Eventually Andrei puffed too hard and all of a sudden he wasn't fighting Paul Buentello's anymore, all of a sudden he's locked in that cage with guys like Tim Sylvia," Sonnen explained.
"It's like, 'hey man, as good as you think you are, not only is there a guy who can beat you, we know who the guy is and we will put his name opposite yours once you force us to and we will show you, time and time again, who is in control here and who really set this table."