Ex-Stepmother Slaps Kim Kardashian and Family with Lawsuit as Legal Tussle Gets Ugly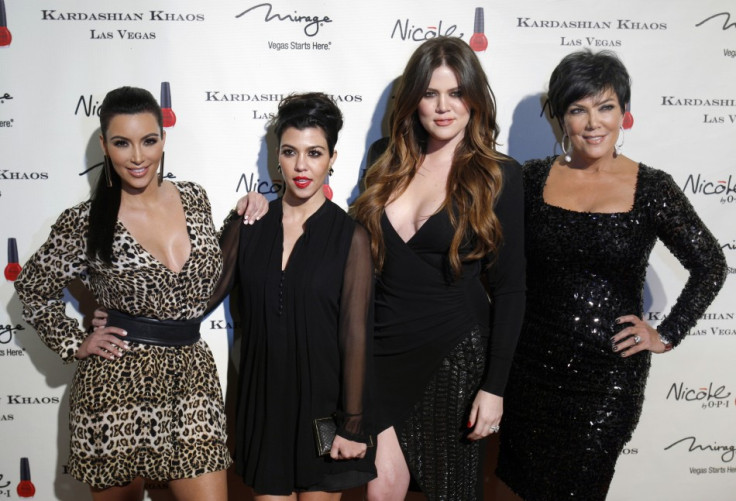 American reality television star Kim Kardashian and her family are being sued for defamation. The 31-year-old actress/model and the rest of the Keeping Up with the Kardashians have charged by her ex-stepmother, Ellen Kardashian, according to gossip website TMZ.
Ellen Kardashian is seeking unspecified damages, attorney's fees and costs.
The lawsuit claims the Kardashian family hired private investigators to entrap Ellen Kardashian into buying reportedly incriminating information about the family. It further charges sisters Kim, Khloe and Kourtney, and their mother Kris Jenner, with slandering Ellen Kardashian for the purposes of television ratings.
An excerpt from the court documents, according to Radar Online, reads:
"When Ellen refused to engage in such a discussion or transaction, Jake (private investigator) abruptly and menacingly terminated the dialogue by threatening to turn the information over to the Kardashians.... after the alleged attempt to entrap Ellen into the drama of their scripted reality television production, the Defendants are left to concoct an untruthful story line and script to air on The Kardashians."
Kris Jenner and the Kardashian are already suing Ellen over copyright infringement of the late Robert Kardashian's estate. Ellen married Robert two months before his death and the Kardashians believe she "sold property, such as family photos and writings, to a publishing outlet".
They say she masterminded an "unlawful scheme to... exploit... private, personal and copyright-protected material" and claim Robert Kardashian left the "bulk of his personal tangible and intangible property" to his four children.
The damages specified in that suit were $500,000, in addition to profits, statutory damages, punitive and exemplary damages.
And in a continuing battle of words that appears to be turning nastier with every lawsuit, Ellen Kardashian has called Kris Jenner a "manipulative and devious mother who simply used and exploited her children".
Meanwhile, US president Barack Obama has spoken out against the increasingly public spats and ostentatious lifestyles of celebrities like the Kardashians and rapper Kanye West.
"Kids weren't monitoring every day what Kim Kardashian was wearing, or where Kanye West was going on vacation, and thinking that somehow that was the mark of success," the president stressed, comparing his childhood to today's generation.
© Copyright IBTimes 2023. All rights reserved.