Kanye West Determined to Get Kim Kardashian Vogue Cover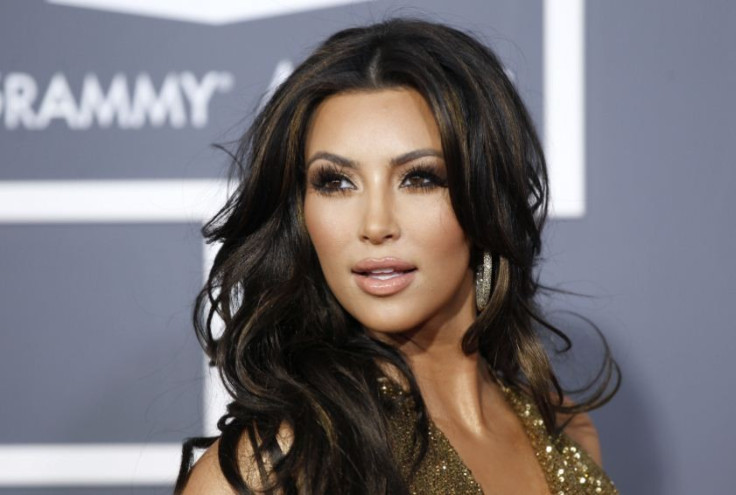 Rapper Kanye West is determined to make his fiancé Kim Kardashian appear on the cover of Vogue.
West apparently even lined up Editor Anna Wintour and the magazine's creative director Grace Coddington to sit alongside Kardashian and her mother Kris Jenner at his concert at the Barclays Center.
"Kanye is absolutely determined to convince Anna that Kim should appear on the cover of Vogue wearing her wedding dress. Anna has remained typically aloof to Kanye's constant advances and offers," a source told RadarOnline.
Meanwhile, West has been going all gaga over Kardashian even comparing her with Michelle Obama.
"There's no way Kim Kardashian shouldn't be on the cover of Vogue. She's like the most intriguing woman right now. She's got Barbara Walters calling her like every day," West bragged to Ryan Seacrest on his show.
"And collectively, we're the most influential with clothing. No one is looking at what [President Barack Obama] is wearing. Michelle Obama cannot Instagram a pic like what my girl Instagrammed the other day," he added.
West has also stated that he is the biggest rockstar on the planet.
"Rap is the new rock 'n' roll. We're the new rockstars, and I'm the biggest of all of them. I'm the number one rockstar on the planet," he stated.
He said in a radio interview with the BBC that his attitude was the "code" to having good self esteem and that he was a bigger star than Michael Jackson and the best rapper in the world.
"It's the code to self esteem, it's the code to who you are. If you're a Kanye West fan you're not a fan of me, you're a fan of yourself. You will believe in yourself. I'm just the espresso, I'm just the shot in the morning to get you going," he added.
West also stated that all that he was today was what Kardashian gave him. "It's like family time. It's what Kim gave me. She gave me everything. She gave me a family. She gave me a support system. She was in a powerful enough situation where she could love me without asking me for money, which is really hard for me to find," he said.
© Copyright IBTimes 2023. All rights reserved.