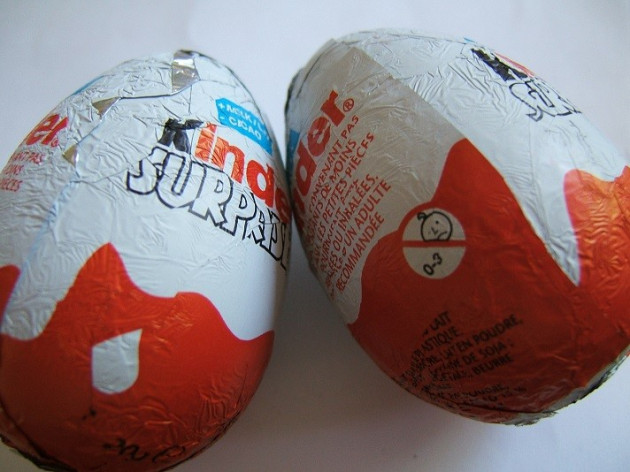 Drug dealers used Kinder Eggs chocolates to stash wraps of class A drug drugs.
Cocaine and heroin worth £700 were hidden by a drugs gang inside the hollow plastic eggshells which usually contain a surprise toy for youngsters.
Police in Leamington Spa made the discovery in a raid on two homes. Drugs worth nearly £30,000 were seized.
Illegal narcotics were also found hidden in a flower pot in the kitchen in one property, reported the Express and Star. Highly addictive crack cocaine was found inside a cardboard box, along with £15,000 worth of heroin concealed beneath a cushion.
The flat was used by two street dealers who supplied users with the drugs. Agandy Anderson, 18, and Curtis Sunderland, 22, were also linked to a second residence being used in the operation.
Sentencing the pair at Warwick Crown Court to a total of six and a half years in prison for conspiracy to supply drugs, Judge Robert Orme called their crime "significant". Two other defendants from Leamington, in Warwickshire, were jailed for three years each.
Orme said: "This was a significant conspiracy, but you are all young and were effectively being employed by someone higher up the chain of command who one can infer was making a substantial profit."
The case is not the first time that Kinder Eggs have been used to hide drugs. In November, a woman in Macclesfield was jailed after police found heroin and cocaine concealed in the novelty sweet.