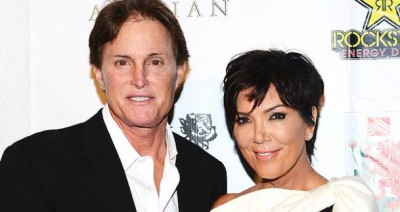 American reality television star Kourtney Kardashian shared on instagram an old photo of mother Kris Jenner and step-father Bruce Jenner before their split.
In the snapshot, the mother-of-six was seen wearing an animal print bikini top, while the former Olympic star showed off his toned legs in shorts.
"They are too amazing!" she captioned the photo.
Kris and Bruce stunned all last year when they announced that they were separating after 22 years of marriage.
However, the couple's split was linked to Bruce's sex change rumours and his desire to turn into a woman. Recently, the National Enquirer reported that the 64-year-old checked into The Beverly Hills Surgical Center for a "laryngeal shave," a surgery to reduce the appearance of Adam's Apple. He was photographed leaving the office with bandages around his neck.
"Bruce says he is finally doing what he wants to do. He knows he will be the butt of a ton of jokes, but he was tired of living his life to make other people happy," a family insider told the Enquirer.
Meanwhile, Kris recently told New You magazine that one of her only regrets was divorcing her first husband, Robert Kardashian.
"The one regret, if I had to do it over, would be divorcing Robert Kardashian," Jenner said. "But then there wouldn't have been Kendall and Kylie, so that's the way I look at that. I don't have a lot of regrets. Everything happens for a reason, and we learn from our mistakes."