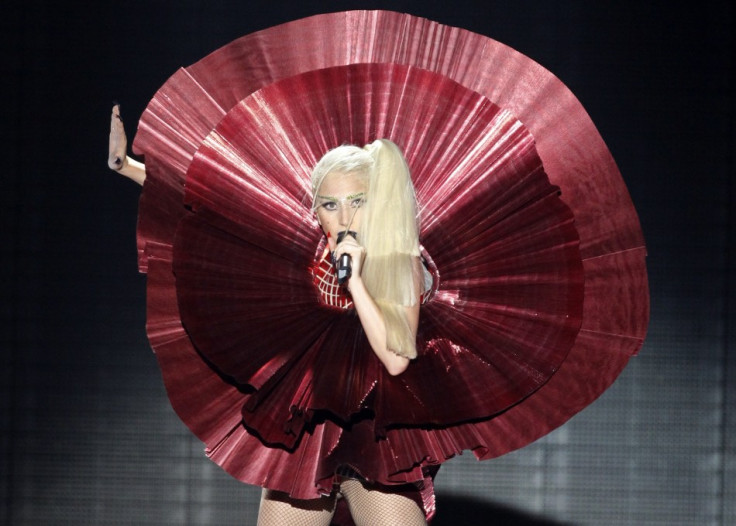 Popstar Lady Gaga is trying to control her fans' devotion after they headed to the internet taunt her biggest singing rival, Adele on her behalf.
Gaga's supporters have launched a verbal attack on British soul singer Adele over her weight as the two woman compete for the most coveted prizes in the music industry.
London born Adele managed to rub Gaga fans up the wrong way after she overtook the New Yorker Lady Gaga to become the bestselling artist in the world.
Fans have gone as far as posting a Born This Way video online mocking the 23-year-old singer. In the video a fake Adele sings : " I'm bootyful in my way because Arby's ( restaurant) makes nooo mistakesm, I've got the right order, baby, I was born this weight."
Social networking sites such as Twitter have also been rife with crude jokes and jibes about the singer's weight from Gaga's dedicated fans, known as 'Little monsters'.
One rude tweet from a Gaga follower reads: 'Confirmed: Gaga will not be wearing her meat dress because she is afraid Adele will eat it.'
Adele wasn't even off the hock after a throat operation caused her to cancel the rest of her 2011live performances. Gaga fans had no pity for the singer and said: 'Adele realises she is too boring to sell any tickets,'
The insults have escalated further in the run up the Grammy Awards in February as it reported that Adele is due to receive more nominations.
Gaga's record label was even recently forced to release a statement as the teasing intensified. Her US label said: 'Lady Gaga does not approve of bullying anyone for their physical appearance-it goes against everything she stands for. A tiny handful of fans may be letting her down.'