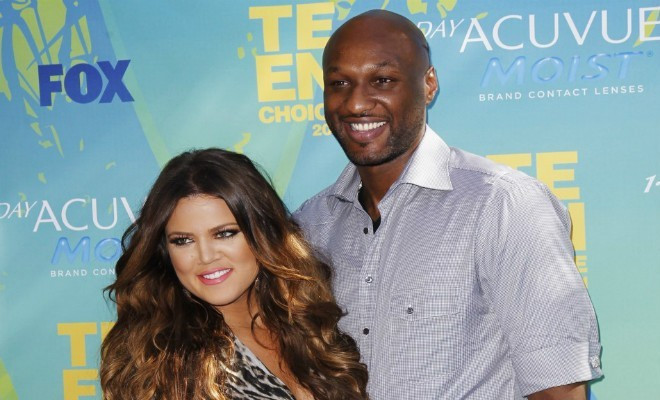 American reality television star Khloe Kardashian reportedly wants to move on from estranged husband Lamar Odom and wants to marry again.
The 29-year-old Keeping Up With The Kardashians star tied the knot with the 34-year-old professional basketball player in 2009, just four weeks after they first met.
The couple's marriage first hit the rocks last year when it was claimed that Odom had cheated on his wife with several women. He had also reportedly sought professional help for his alleged drug addiction, something which he denied.
Kardashian filed for divorce from Odom in December 2013.
"She's young and resilient and can bounce back from this," a source told Hollywood Life. "She's learned how to be patient, understanding and above all, extremely loving. She wants to love a man again, the same way she loved Lamar."
"She's going to take her time though because she hasn't yet healed," the source said, adding that Kardashian is still shocked by Odom's "crazy and weird behavior toward the end of their marriage."
"Lamar was MIA for weeks at a time. She wishes that she would have known better or that there was some sort of sign so that she was better prepared for that type of behaviour," the insider added.
Meanwhile, Odom said in a recent press conference that he didn't think their marriage was completely over.
"I love my wife. She'll always be my wife, no matter what. Who knows? We don't know exactly if the divorce is going through. Only time will tell. I hope not. But even if we were divorced, she would always be my wife," he said.