American cyclist Lance Armstrong is one of the world's premier sporting stars and his stunning haul of seven Tour de France (traditionally the most difficult and arduous road racing event on offer) titles has long remained a benchmark of what talent and hard work can achieve. The fact that Armstrong, now 40, did it after surviving testicular cancer just made an already legendary story that much more mythical.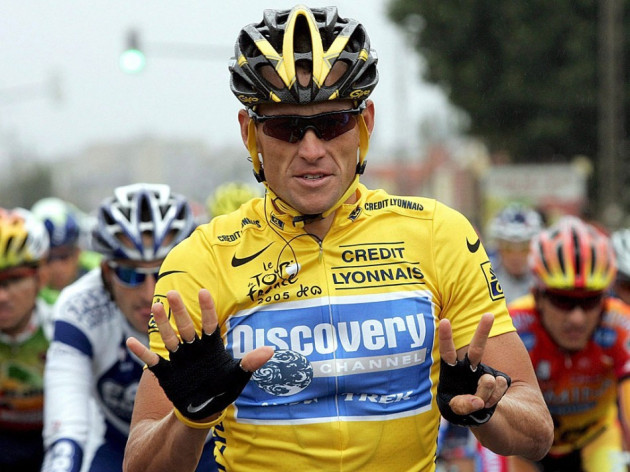 All of the history, the applause and fame, however, is about to come crashing down around Armstrong's ears, after the American announced he would not be contesting doping charges levelled against him by the United State Anti-Doping Agency (USADA). The Texan claimed he was "finished with this (the history of doping allegations against him) nonsense". Armstrong insisted the USADA's case was insubstantial and that there was "zero physical evidence to support his (Travis Tygart, the USADA chief executive) outlandish and heinous claims".
"There comes a point in every man's life when he has to say, 'Enough is enough'. For me, that time is now. I have been dealing with claims that I cheated and had an unfair advantage in winning my seven Tours since 1999. 'Over the past three years, I have been subjected to a two-year federal criminal investigation followed by Tygart's unconstitutional witch hunt. The toll this has taken on my family, and my work for our foundation and on me leads me to where I am today - finished with this nonsense. Today I turn the page. I will no longer address this issue, regardless of the circumstances," Armstrong declared, in a Daily Mail report.
Read Lance Armstrong's full statement here.
Read the formal 15-page charging of Lance Armstrong, by the USADA, here.
Armstrong's decision to not contest charges will, in effect, mean an admission to cheating and in accordance with the World Anti-Doping Code, the New York Times reports the legendary sportsman will now be stripped of his seven Tour de France titles and the bronze medal he won at the Sydney Olympics 2000. He will also surrender all titles, awards and prize money received from August 1998 onwards. In addition, Armstrong will stand banned from playing in, coaching or being otherwise involved with any Olympic sport or any sport that follows the World Anti-Doping Code.
"It is a sad day for all of us who love sport and our athletic heroes," Tygart said through a written statement, reported by Reuters, after Armstrong filed his own, "This is a heartbreaking example of how the win-at-all-costs culture of sport, if left unchecked, will overtake fair, safe and honest competition, but for clean athletes, it is a reassuring reminder that there is hope for future generations to compete on a level playing field without the use of performance-enhancing drugs."