Lance Armstrong has officially been stripped of his seven Tour de France titles, and the now-retired cyclist has also been given a lifetime ban by the United States Anti-Doping Agency.
The decision came after Armstrong chose not to challenge an accusation by USADA that he had in fact taken drugs during his period of success in the sport, despite every drug test coming up negative during his professional cycling career.
"There comes a point in every man's life when he has to say, 'enough is enough,'" he said in a statement on his official website.
"For me, that time is now. I have been dealing with claims that I cheated and had an unfair advantage in winning my seven Tours since 1999."
USADA released a statement today saying: "Following the dismissal of Mr. Armstrong's lawsuit on Monday, August 20, 2012, by the federal court in Austin, Texas, Mr. Armstrong had until midnight on Thursday, August 23, to contest the evidence against him in a full evidentiary hearing with neutral arbitrators, as provided by U.S. law.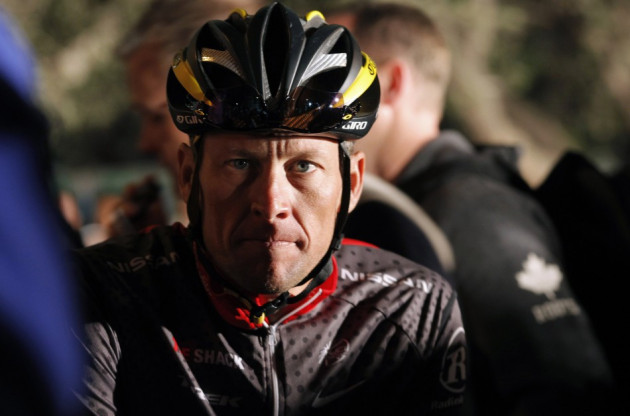 "However, when given the opportunity to challenge the evidence against him, and with full knowledge of the consequences, Mr. Armstrong chose not to contest the fact that he engaged in doping violations from at least August 1, 1998 and participated in a conspiracy to cover up his actions.
"As a result of Mr. Armstrong's decision, USADA is required under the applicable rules, including the World Anti-Doping Code under which he is accountable, to disqualify his competitive results and suspend him from all future competition."
Armstrong accused USADA of going on a witch hunt, but executive officer Travis Tygart hit back, in a sign that the body would take Armstrong's refusal to fight the charges as an admission of guilt.
"This is a heartbreaking example of how the win-at-all-costs culture of sport, if left unchecked, will overtake fair, safe and honest competition, but for clean athletes, it is a reassuring reminder that there is hope for future generations to compete on a level playing field without the use of performance-enhancing drugs," he said.
The body has now announced that Armstrong will be stripped of all seven Tour de France achievements, though the American insists that, in his own mind, and his fellow riders and competitors, he still won the titles.