Lazio player shave donned jerseys with the words 'NO RACISM' in large white letters as they aim to clean up their image following a series of incidents with Tottenham fans, including racist chants by fans and a reported attack on Spurs supporters at a local pub in Rome.
Lazio were found guilty of using racist chants by UEFA after the first leg of their Europa League match with Tottenham, and were subsequently fined £32,500, but this wasn't the end of the controversy for the Italian outfit.
As Tottenham travelled to Rome to face the side in the second leg, the north London side were reportedly subjected to more racial chants. And two of their fans were badly injured in a mass assault on Spurs fans at a local Roman pub, where fans who are now believed to have been Roma supporters rather than Lazio led an attack that left supporter Ashley Mills fighting for his life in hospital.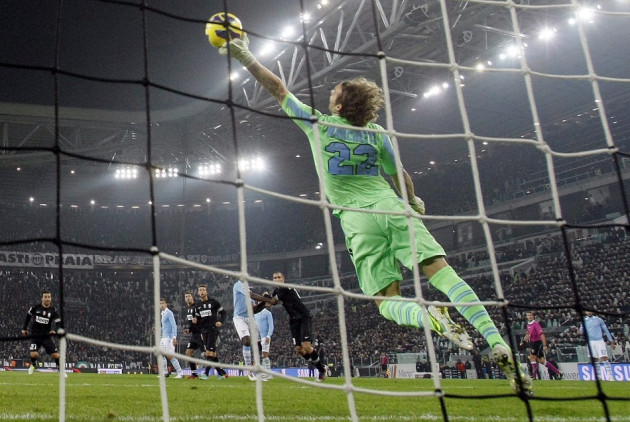 While the affinities of the supporters who attacked the fans are still being investigated, Lazio are still moving to stop their fans from signing the racist chants, and the players wearing the shirts seemed to have a positive effect on the crowd, with the majority of supporters booing and drowning out the Ultras as they sang anti-Jewish songs about Roma.
Lazio president Caludio Lotito also visited Mills in hospital to offer his sympathies, as UEFA look into the accusations that fans were racist against Tottenham for a second time.
In the match where Lazio players donned the tops, they won against Udinese 3-0, and the club would have forgone sponsorship money to allow their players to wear the 'NO RACISM' sign for the entirety of the match.