Lebanon Landowner Family Burns Down Syrian Refugee Campsite over Rape Claim
Rape allegation centring on mentally disabled villager used as excuse to clear squatter refugees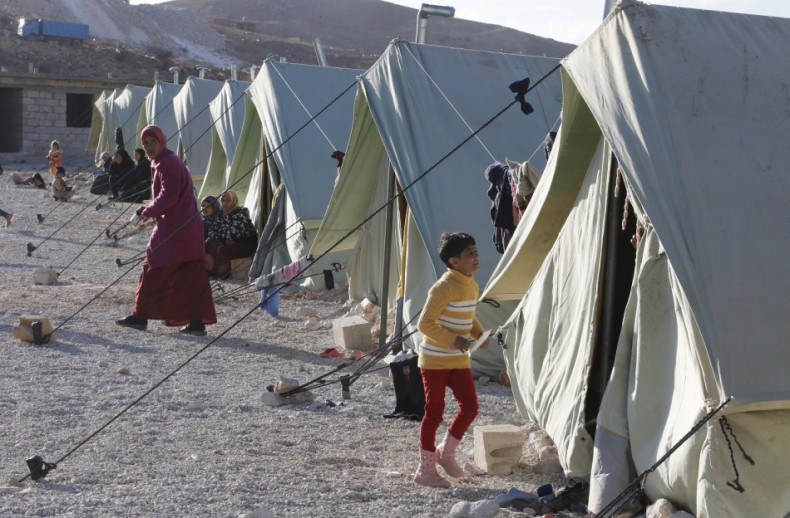 Members of a Lebanese family burned down tents at a makeshift refugee campsite and forced hundreds of Syrian squatters to flee after allegations that a mentally disabled man living nearby had been raped.
The Dirani family, who own the land in the Bekaa Valley village of Qsar Naba where the tents had been set up by Syrian families fleeing their home country, accused four refugees of raping a 29-year-old member of the family.
"He was passing by the camp and four residents lured him inside a tent and raped him," Ali Dirani told AFP. "The man's mother found traces of blood on his trousers and informed residents of the village."
Dr Ahmed Walid Suleiman who examined the alleged victim, however, said that there was no sign that he had been raped. "There are no signs of violence or blood or bruising," he said.
The Diranis stormed the camp and set fire to a number of tents, then returned later and burned down another 15, driving out up to 400 refugees living on the site.
One neighbour said that the rape allegation was "fabricated" as a way of getting rid of the refugees who were squatting on the Dirani land.
The incident has highlighted tensions between refugees fleeing Syria's civil war and Lebanese villagers. Lebanon, with a population of only four million, hosts the largest number of refugees with 830,000 registered. Some estimates put the total number in the country at one million.
They live mainly around villages because Lebanon has not agreed to formal UN-run camps.
Antonio Guterres, head of the UN's refugee agency described Syria as a "calamity with suffering and displacement unparalleled in recent history".
More than 2.2 million Syrians - a 10th of the population - are registered as refugees.