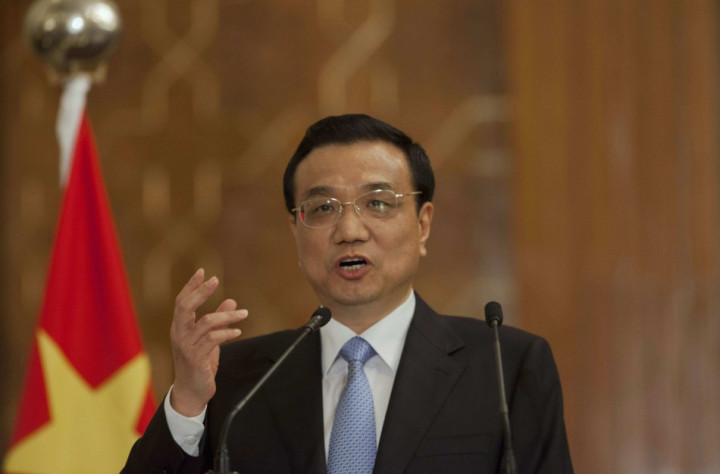 Chinese Premier Li Keqiang has strongly opposed the European Union's (EU) anti-dumping and anti-subsidy investigations and punitive duties against Chinese companies making photovoltaic products and mobile telecommunications equipment.
The official Xinhua news agency reported that Li, who is on a visit to Switzerland, had told business and financial leaders in the country such measures would "harm others without benefiting oneself".
"China is resolutely opposed to them," the news agency quoted Li as saying.
In a speech, Li noted that China is against all forms of trade and investment protectionism and is complying with multilateral trade systems and regional trade arrangements.
He added that the measures would harm both parties, as China will suffer damage to related industries, enterprises and employment, while the interests of European users and consumers will be harmed.
The newly-appointed Chinese premier said countries have to maintain a stable and open international trade environment, adding that China is ready to solve trade frictions through dialogues and consultations.
Earlier, the EU accused that China technology firms Huawei and ZTE Corp had violated the European Union's anti-dumping and anti-subsidy guidelines. Trade Commissioner Karel De Gucht said he would launch a formal investigation into the sales practices of the companies to protect the key technology sector of Europe's economy from unfair competition.
The companies denied the allegations and said they did not breach any rules.
In addition, Karel De Gucht was planning to ask for punitive import duties to be placed on solar panels from China due to alleged dumping by Chinese firms. Subsequent negotiations to ease the trade spat by agreeing on the export price of the products had failed, and major Chinese solar panel makers protested over punitive tariffs the EU plans to levy on Chinese-made photovoltaic products.
The provisional rates will be effective from 6 June if the proposal is passed.
Despite mounting tensions over the trade spat, Li signed a significant free-trade agreement with Switzerland - Beijing's first such deal with a major western economy.
The agreement allows bilateral trade worth $26bn (€20bn/£17bn) through imports and exports of watches, medicines, textiles and dairy products.