Actor Alfie Allen, who stars in Game of Thrones, has denied that sister Lily was up for the role of Yara, his on-screen sister.
The storyline involves Theon Greyjoy (played by Alfie Allen) attempting to seduce his sister.
But Allen says this real-life sister was never in the running, stating that actress Gemma Whalen was the first choice.
"The only thing I'm going to say on this is that's not true," he told Vulture.
Allen has played Theon - heir to the Lord of the Iron Islands - since the first season of the show. His character is a womaniser who gets his comeuppance when he is captured, tortured and castrated by evil Ramsay Snow (Iwan Rheon) in the third season.
"It gets dark." Alfie told Entertainment Weekly. "I don't think people will find it as hard to watch this year.
"It depends what kind of person you are. It's more of a mental torture than it is physical. It's daunting as an actor. I have to do more telling of the story with my eyes than with words. I've never really done that type before."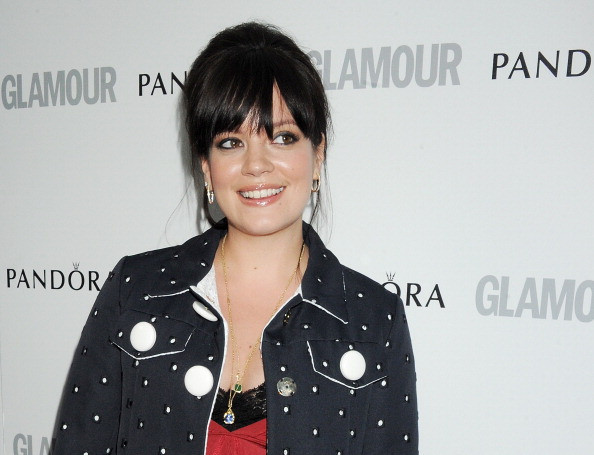 Game of Thrones fans are renowned for their all-encompassing enthusiasm for the TV series. Lucy Hinsley has spent thousands of pounds dressing up as her heroine Daenerys Targaryen.
The 22-year-old has been a Game of Thrones fan since the first season, has been a victim of bullying since she was aged just four.
The student from Brighton says that dressing up like Daenerys has made her come out of her shell.
She now has more than 5,000 Facebook fans after changing into the character played by Emilia Clarke and is inundated with requests for dates.
A pair of Game of Thrones fans paid $20,000 (£11,800) each for their names to be used as characters who will "meet a grisly death" in a future chapter of the George RR Martin's fantasy series.
The author came up with the idea of selling off his characters' names as part of a fundraising bid for a wolf sanctuary near his home in New Mexico.
Martin's help has broken fundraising records on Prizeo, a website that specialises in celebrity-backed causes.
Mythical creatures like "direwolves" appear in Game of Thrones novels and Martin has said he was "always fond of wolves", according to a Sunday Times report.
The writer was attempting to raise around $200,000 to help New Mexico's Wild Spirit sanctuary as well as a local food bank in his home of Santa Fe.
That total was reached by the end of the first day and has raised around $380,000 so far.
"You guys have made me very proud," he told the generous donators.
Prizeo said the winners, who have not yet been identified, can "choose your character's station in the world (lordling, knight, peasant, whore, lady, master, septon, anything), and you will meet a grisly death."
Other prizes included the chance to have breakfast with Martin for a donation of $15,000, or tickets to a premiere showing of the fifth season of Game of Thrones.
Watch video on backstory to Game of Thrones Season 4