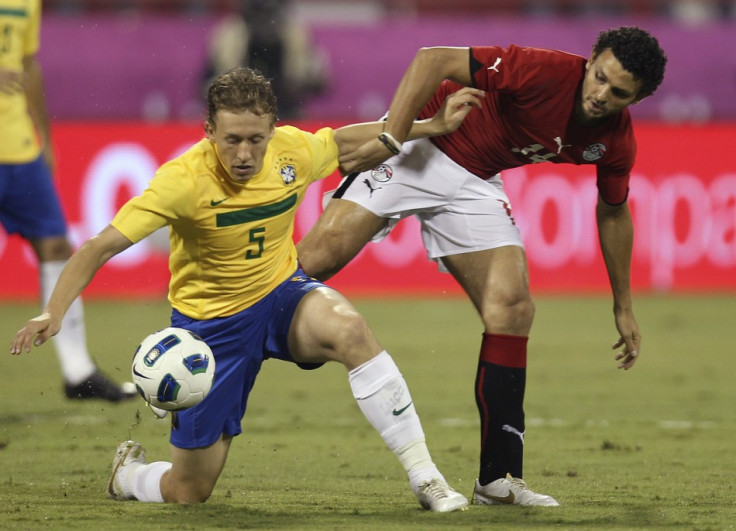 Lucas Leiva has revealed that he is taking tips from Xabi Alonso and Sergio Busquets, with the midfielder adjusting to a role at Anfield that involves more defence.
Alonso left Liverpool for Real Madrid in 2009, and left a hole in the midfield that has eventually been filled by Leiva.
And while Leiva was used to playing more of an attacking role at Liverpool, the Brazil international believes he has adjusted by looking to the former Reds man for inspiration.
"I've changed in all ways," he told the official Liverpool website.
"Everyone knows I used to play further forward on the pitch and I had to adapt to a new style of game, a new pace, more physical. I think I've adapted well and I'm really enjoying my role in the team.
"Sergio Busquets is a player who is really good. Of course he has players around him who always help him and always make the simple pass. People can see how good he is.
"Xabi Alonso is a player I always watch and try to learn from. I had a few years with him here and I could see how good he was. Xabi would be my choice at the moment."
But despite the 24 year old getting better and better at Anfield, Leiva believes that he has a lot to improve on, and wants to become a complete player.
"I'd love to score more goals," he explained. "That would be a good thing to improve. My role means I'm not able to be closer to the other goal but I'm looking to improve.
"I'm doing work in training. It's a question of position and the right time to take the risk to go forward. I am always thinking about the team so sometimes I don't take the risk because I'm worried what will happen if we lose the ball.
"I just need to work on it and choose the best time to go."
Lucas argued that his fight for a place on the Brazil international squad made competition for game time at Liverpool familiar territory.
"With Liverpool, of course the expectation is always really high," he said.
"Everyone expects Liverpool to be fighting for titles and winning big matches. For Brazil it's no different.
"We felt more pressure after the defeat in the Copa America, but the team is improving and I'm confident that both Liverpool and Brazil will have a successful season."