Former Liverpool manager Roy Evans believes that Brendan Rodgers' time at Swansea has set him up for a long and successful spell in Merseyside, though he admits that moving to such a large club will be a big change for the gaffer at first.
With pre-season training beginning already, and a Europa League campaign, pre-season friendlies and start to the season to look forward to, Rodgers has his hands full already, alongside needing to bring in fresh blood to build a squad capable of challenging for a top four spot.
But Evans insisted that Rodgers has been well and truly prepared for a shot with Liverpool after being so successful with far less resources at Swansea.
"I think he did an excellent job at Swansea, playing some great football and decent to watch - all the attributes that you want Liverpool to be," he told the official Liverpool website.
"The pressure starts when the games start and that becomes a different thing. But so far, I think he has made a great start and people are looking forward to seeing where he can take us.
"It's time to go forward with a young man. I like the way he talks about football, he sounds passionate and he has a touch of some ex-Liverpool managers in him so far."
Evans, who managed the Reds between 1994 and 1998, also gave some insight into how Rodgers would be feeling in his first day of training with the club.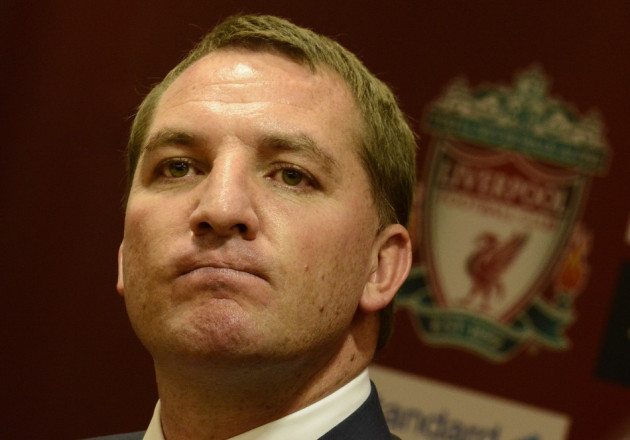 "Obviously it's quite daunting on your first day," he explained. "From Brendan's point of view, he doesn't know most of the lads so he's meeting new people.
"He needs to put across what he intends to do and how he intends to do it, what he expects of the players and staff. He will have plenty of time to get on the training pitch before the season starts, which is good.
"The man management side is really important. You try to get the best out of your players, try to talk to them, because they are all different and they all have different personalities. You treat them as a team when it comes to games but you have to be individual with them on a daily basis.
"When you do get the job, you realise what it means to so many people, what responsibility it holds. But when you realise that the future of your club and the fans' club is in your hands, your first day is very nervous."
But Evans warned that Rodgers will be in for a big change with the sheer size of Liverpool's facilities and fan base alone, after coming from a club with much smaller ambtions.
"If you have come from Swansea, where the biggest thing was to stay in the Premier League, the other end of the scale is that the expectation at Liverpool is massive and that's something he will have to address," he said.
"It's not an easy job but he knows that, and if you come to Liverpool you don't expect it to be easy, you expect it to be challenging and that's what it will be.
"The toughest thing is always the results because results are everything and fans judge you by results. But Brendan will know that, it's not something that will be a shock to him. Hopefully he can deal with that and be successful."