Former Liverpool manager Gerard Houllier insists that the club has a bright future after witnessing Brendan Rodgers hand debuts to a number of talented young players.
The Reds have blooded a number of players under the age of 21 this season, with Raheem Sterling, Suso and Andre Wisdom all becoming regular starters in the past month.
Liverpool have consistently fielded the youngest side in the Premier League this season and, despite struggling to gain wins this season, the performances of the academy graduates has been particularly pleasing.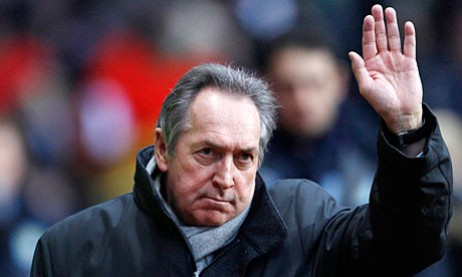 Houllier, who managed the club between 1998 and 2004, was always keen to promote youth players and was the man that handed Steven Gerrard his debut for the club all the way back in November 1998.
The Frenchman is still a keen supporter of the club and believes the future looks bright under the guidance of Rodgers.
"I am pleased with the way Brendan makes the team play," Houllier told Liverpool's official website. "He plays the right way and I'm pleased he's given a chance to some of the young players. Some are very good.
"Sterling could be a major player for the club in the future and at the moment he just needs to be a little more composed, particularly in the final move of his game.
"Suso, Andre Wisdom and Joe Allen are all good players and it's very good for the future of the club."
Houllier still works on French television and was covering the derby match against Everton last weekend, where he feels Liverpool can feel themselves hard don by after Luis Suarez had a goal ruled out at the end of the game.
"Liverpool posed a major problem to Everton in changing the system in the second half and I thought Brendan was very clever," said Houllier. "It really helped the team and in the end they probably could have won it.
"It was a goal. I don't know what the referee saw there because it wasn't offside. I thought initially he had given a foul for a push by Coates but the flag was for offside. It wasn't offside.
"Sometimes things even up. I mean, we've got to remember we were lucky that time Sander Westerveld's clearance hit Don Hutchison in the last minute and went in the net, and that was disallowed."