Brendan Rodgers' plan for Liverpool looks likely to be concentrating on the long-term over immediate glory, with the manager planning on getting youngsters to step up and give the club success for many years to come.
Rodgers was put into place after Kenny Dalglish was sacked following poor league from the Reds, with new signings failing to gel as the season wore on and live up to their sky-high transfer fees.
And while Rodgers has a clear goal to get Liverpool back into the top four and participating in the Champions League, he is warning fans that it will take time for the side to get back to their former status as an English giant.
"We have to recognise the challenge is immense, let's be under no illusion," he told Sky Sports.
"But I certainly think that a club of our status and value to the football world can go again.
"It's going to take time. And whether it will be in my time, I'm not so sure. But I'm going to fight for my life to try to get this model of play that, hopefully, can change the history of the club.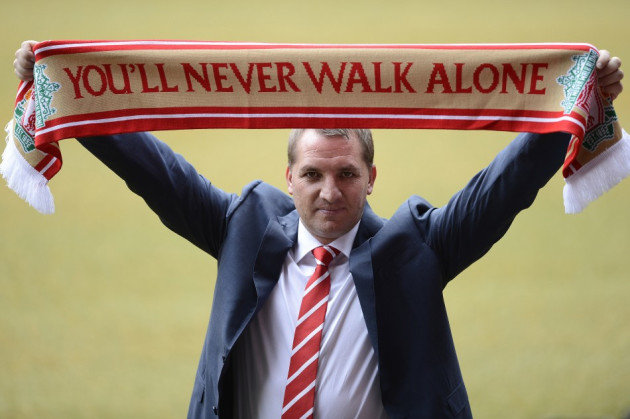 "This is a club where trophies are what it has been about for many years. But, for me, running alongside that it's about putting in place a model to see the club grow. That is equally important. To build a group that challenges."
Meanwhile, Liverpool youngster Raheem Sterling said that Rodgers has been training the side with much more of a focus around ball skills rather than merely getting their fitness back on track.
"The training has been more enjoyable than other seasons because it has been more ball-related," he told the Liverpool website. "That's definitely been a surprise - I was expecting long hill runs but it's nice to come in and do ball work.
"The manager is getting us to play football. It's only been about a week and already you can see improvement in the movement of the ball - it's been really good football so far.
"Everyone is buzzing and they're loving the training. All the young lads are saying they love the way things are going and we are really enjoying it.
"The manager makes everyone feel welcome, even the young lads who are coming up. For him to speak to us is really good. He's given us advice, he's a good manager."
For Rodgers, the challenge will likely come down to creating a balance between his philosophy at Swansea and getting the players at Liverpool to play their best football as a team.
It will certainly be a difficult requirement to meet, and will be a real test of Rodgers' managerial skills as he looks forward to coaching a club that reaches far higher scales and pressure than any of his previous jobs.