Adam Loving Life At Merseyside
Charlie Adam says the atmosphere around Liverpool is
Charlie Adam says he loves everything about playing for Liverpool, with the midfielder feeling just as welcome at Merseyside as if he were in his hometown in Scotland.
Adam made the move from Blackpool to the Anfield club last summer, and though he has had a disappointing season with the side, with a big group of fresh faces coming into the fold the 26 year old is hoping to find his feet over the course of the year.
And though playing for Liverpool is something that Adam is honoured to do, he revealed that the area surrounding Anfield has also made him feel right at home.
"I love this city," he told the official club website. "The Liverpool people are similar to Scottish people in so many ways. They're so warm and welcoming.
"The fans in the city and the people at this club have made me feel welcome and have made it easy for me. When you move to a big club, you are overawed at first but the staff make it easy for you.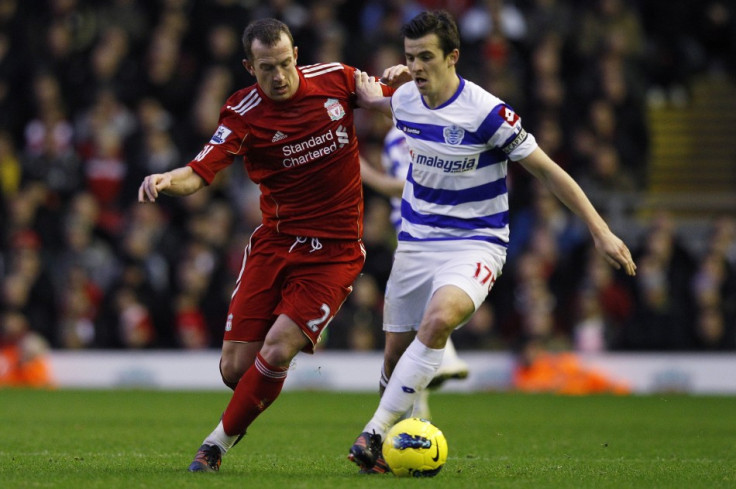 "They've been great so far and I've thoroughly enjoyed my time here. You get a lot of fans coming up to you in the street and in the city, wanting to have autographs and pictures taken with you. And, to be honest, if they weren't asking for that, as a player, you'd be worried!
"I like to eat in the restaurants and do a bit of shopping. I enjoy being around the place. The weather is not great in this country anyway so we just need a bit of sunshine.
"It's been great - it's been very easy to settle in and I think that's shown on the pitch. Hopefully it can continue for a long time. The highlight of my career was signing that contract and since day one I've loved it."
Liverpool announced today that they will take on Brendan Rogers for the managerial role, and as a result the game play will undoubtedly take on a different style under the former Swansea man.
And with that in mind, Adam will be training hard in the pre-season to take charge of a starting position in the squad's midfield for their next campaign.
© Copyright IBTimes 2023. All rights reserved.