Charlie Adam is planning on staying at Liverpool for the long term future, with the midfielder hopeful that Brendan Rodgers gives him the chance to show why Kenny Dalglish brought him to Merseyside last summer.
Adam had a difficult season for the Reds after making the move from Blackpool, and after the side finished a disappointing eighth in the Premier League table, his future looked uncertain as Dalglish was ousted for Rodgers.
But Adam believes that he can show Rodgers that he is well worth the £8 million transfer fee, and is planning on staying with Liverpool for the foreseeable future.
"I don't see my future away from Liverpool," he told the Echo.
"For me it's about getting fit and being available for Brendan and giving him the options to choose from. Brendan will make the decisions and if he thinks I'm best for that position I'll be delighted, and if not I'll work even harder to get into the side and show why Kenny brought me here.
"We have a very good new manager in charge with different ideas of how to play and we want to go forward in a good direction. This is one of the biggest clubs in the world so for him to come here and get us playing in the style he wants is something to look forward to.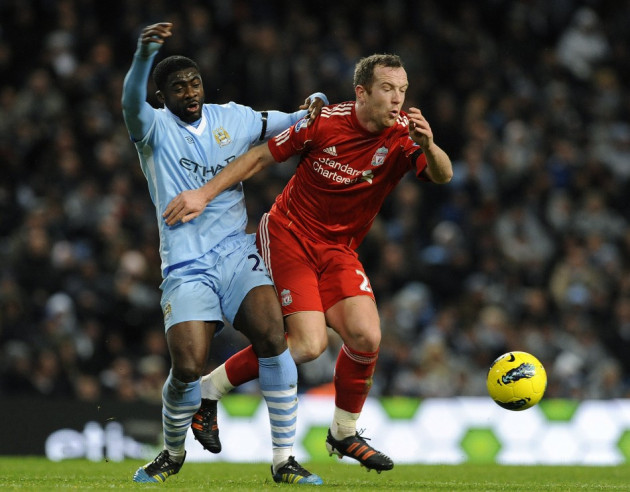 "When you bring in different ideas there is a freshness and a buzz. It does take time and miracles don't happen overnight, but we'll look to put his ideas into practice. Hopefully the warm-up games will show we've taken on board what he has said in the first few weeks he has been here."
Adam admitted that the Liverpool squad does need to be freshened up this summer, with the club hoping to get back into contention for a top four spot.
"We have a lot of top players in this squad," he explained.
"We were not a million miles away last year. We won the Carling Cup and got to the FA Cup final - we showed we have got the ability to win trophies which is what it's all about.
"It's just a case of tinkering and I believe we'll do better this year. We're a year down the line and we know each other's games better."
Liverpool have so far signed Fabio Borini, in the hopes of building on their presence up front, while Andy Carroll may be sent out on loan, though Rodgers insists the England international is still in his plans for next season.