Liverpool managing director Ian Ayre has confirmed that they have rejected a bid from Arsenal for Luis Suarez. The Gunners are reported to have made an initial £30m bid for the forward and are looking to increase their offer after making the Uruguayan their prime target this summer.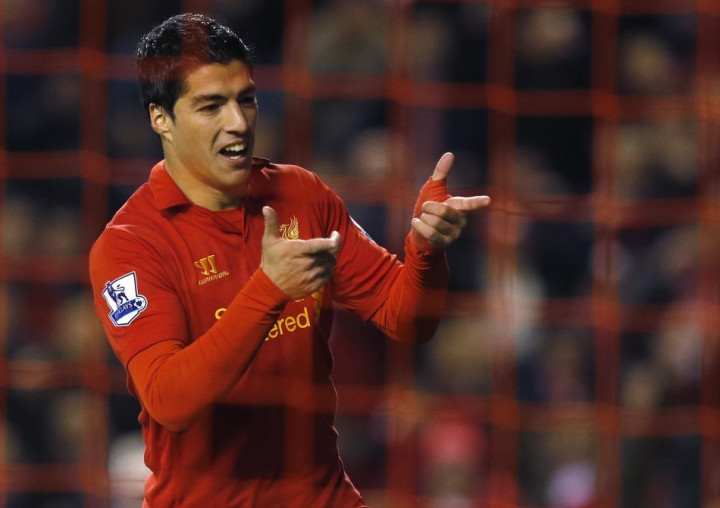 Arsenal will face competition from Real Madrid who are expected to table a bid for Suarez this week. The Uruguayan is likely to move out of the club this summer, having recently revealed his ambitions of playing in the Champions League and winning the Premier League title.
"We had an offer which is fairly public from Arsenal. We said no to that offer, and as far as we're concerned he turns up for training when he's due back. And we'll move forward on that basis. This is an ambitious young player, he's talked in the media about wanting to play in the Champions League and all these things. It's our job to convince Luis that this is the right place to achieve those things," Ayre told Bloomberg.
The Gunners have been boosted by the fact that Suarez is reportedly keen on extending his stay in the Premier League should he leave Anfield. The 26-year-old has had a torrid time with the Reds, having served a ban of eight games for racially abusing Manchester United defender Patrice Evra in the 2011-12 season followed up with a 10 game ban for allegedly biting Chelsea defender Branislav Ivanovic in a Premier League game last season.
Suarez will miss the first six games of the upcoming season should he stay in the Premier League, a risk which Arsene Wenger is willing to take. Meanwhile, Ayre has revealed that he has already earmarked a backup in occasion of Suarez leaving the club and insisted that they are still fairly active in the transfer market.
"In every position on the pitch we have a fairly good idea of who are the best players available at what price in the event one of our players leaves. But that doesn't mean we're painting a negative scenario, it just means you're planning well, which is what people expect. We've got other people in our sights and we'll keep plugging away. But we'll do some more business, there's no doubt about that," he concluded.