Martin Skrtel has admitted that he would choose Jose Enrique or Daniel Agger to win player of the season for Liverpool, with the centre back saying he knows just how good they can be on the pitch.
Enrique was purchased by the Reds last summer from Newcastle, and the left-back filled a gap in the squad that many managers before Kenny Dalglish had failed to do.
Agger, meanwhile, has become something of a stalwart in the Liverpool squad, and has provided Skrtel with a great deal of competition for the centre back position.
And because of this, Skrtel found it difficult to choose between the pair for who should win the accolade of player of the season, though he believes that they have both done incredibly well this season for the side.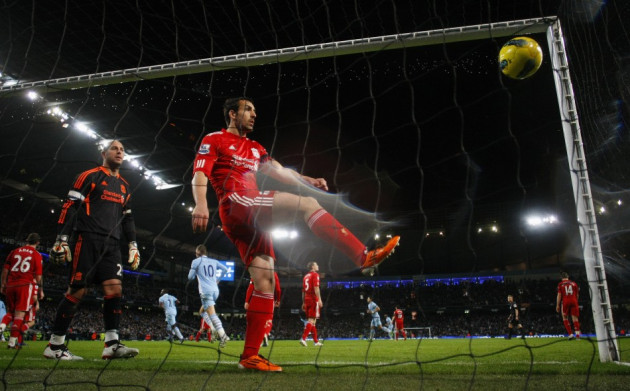 "It's very difficult to say," he said when asked by the official Liverpool website who should win the award.
"I don't think it's been our best season, especially in the league. Maybe Jose, he's played in nearly every game in the league and done well.
"Daniel is another. He was unlucky to get injured, but when he has played I think he's been very good.
"I think it's one of those two. I'm not just saying Daniel because he said me. I've played with him a lot and know how good he is."
Liverpool have had a disappointing season overall, and with the possibility of Champions League qualification for next season now over, the Merseyside club are concentrating on beating Chelsea to the FA Cup trophy, hoping to win their second piece of silverwear for the season.
While Damien Comolli was let go by the club following their unsuccessful transfer policy, Enrique was one signing that the former director of football could be proud of. The Spaniard has already featured 40 times for Liverpool this season, and though the club have been misfiring up front, their defensive tactics have improved significantly since he joined the fold.
Meanwhile, when asked who Skrtel believed has been the best defender in the Premier League over the last season, he replied: "Vincent Kompany. He's played very well."