Gary McAllister believes that Steven Gerrard is the key to Liverpool's plans for the FA Cup final against Chelsea, with the former Red asserting that if the skipper plays well alongside Luis Suarez, they will be unstoppable.
Both the Merseyside club and the Blues have had a difficult week, with both sides losing their league games respectively. But from the outset it's been obvious that the FA Cup final is a priority for the pair as they prepare for Saturday.
And though Chelsea will come onto the pitch at Wembley all guns-blazing on Saturday, with the west London club hoping to make their comeback to success this season complete, McAllister believes that Liverpool will have the edge if their captain is playing at his best.
"Well, obviously I am a bit biased," he said, "but I think the influence that Steven Gerrard has on the game is always big for Liverpool.
"Generally, when he plays well and is influential then Liverpool win. I think he is very key to Liverpool. He has helped win an FA Cup final for them in the past, against West Ham in 2006.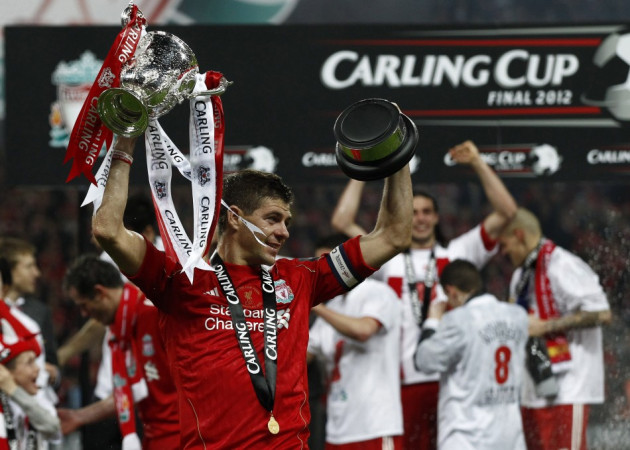 "So Gerrard is very big for Liverpool, but their maverick forward Luis Suarez is very exciting. He is a player who can frustrate at times, as he can give the ball away too easily, but then at other times he is sublime.
"When it's a cup-tie football and it's tight, you just need someone with that little bit of inspiration and magic, and he can produce that."
Should Suarez be able to convert, which the striker has found difficult at times this season, McAllister believes that Liverpool will have all parts of the pitch sewn up, with their defensive efforts standing out as consistently positive this season.
"Defensively I don't think Liverpool have had much of a problem this season," he explained. "Their goals against is as good as anybody in the league. But they have had a problem scoring goals.
"I've been at Anfield a few times this season, and I have watched a lot of draws there against lesser teams. Against the bigger teams motivation hasn't been a problem, they can always raise their game. But the problem has been against the so-called lesser teams.
"I think in perhaps three of the five draws I have seen at Anfield this season the opposition goalkeeper has won Man of the Match, so that tells you something right away."
For more insight from Gary McAllister and other leading managers plus exclusive Barclays Premier League highlights go to www.yahoo.co.uk/sport