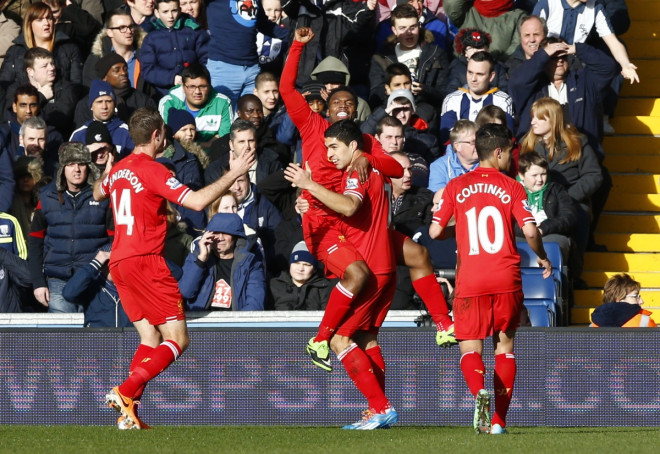 Liverpool legend Alan Hansen has backed Brendan Rodgers's men to win the Premier League title this season.
The Reds have enjoyed a great run in the league after 28 games as they sit second in the table with 59 points, trailing league leaders Chelsea by four points. The Merseyside club are level on points with third place Arsenal and their superior goal difference has seen them sit above the Gunners.
Liverpool are yet to face Manchester United, Chelsea and Manchester City in the league and defeat against the latter two could see them lose their grip on the title race. The Reds skipper Steven Gerrard claims his side are underdogs in the title race, but Jon Flanagan has admitted the players have already started dreaming of winning the title.
Hansen believes the last 10 games of the season will put Rodgers's side under pressure as the spotlight will be on Liverpool for their impressive form so far this season.
"Liverpool can definitely win the Premier League this season and now is the time when we will all discover whether they can handle the growing pressure and expectation," Hansen told the Telegraph.
"After so many false dawns and changes in managers, it's been such a long time that Liverpool have been in this position but they've got a hell of a chance of lifting their first title since 1990."
"They have crept up under the radar to get themselves into a fantastic position and, now people are openly talking about them potentially winning it, we'll see what they are really made of."
"For a club of Liverpool's stature and history it has been too long. There have been so many times where they have looked on the verge of achieving something and it's seemed that the minute they've given their supporters something to be optimistic about, they will let you down."
"There have been so many disappointing defeats against lesser teams like Hull City and Stoke over the years but this season they keep passing the tests. The spotlight is now undoubtedly on them and they will have to deal with it," the former Liverpool defender concluded.