Liverpool's managing director Ian Ayre says the club's handling of the Luis Suarez race row sparked a review which saw Kenny Dalglish sacked as manager.
Suarez was banned for eight-matches by The Football Association for racially abusing Manchester United defender Patrice Evra during the pair's league meeting at Anfield last October.
Liverpool assumed a siege mentality and consistently denied the allegations and attacked the FA ruling. They were heavily criticised for the way they dealt with the scandal, which culminated in wearing t-shirts in support of the banned Uruguayan striker.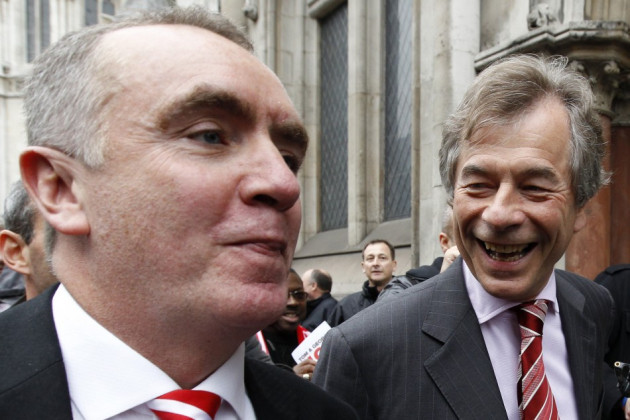 Mr Ayre's said: "As is always the case when you have a difficult situation, it highlights the shortcomings and issues around certain areas. Did we learn from the Suarez thing? Did we get some things wrong? Of course.
"But you move on. The important thing is you take the things that you get wrong and build to not get those things wrong again."
Despite reaching both the League and FA Cup finals, Liverpool's disappointing Premier League campaign saw the club miss out on qualification for the Champions League for a third successive season.
Having spent in excess of £100 million upgrading the playing squad in 2011, the club can ill-afford to miss-out on the revenue that Champions League football would ensure.
Ayre would like Liverpool's new manger to focus on the club's league form, rather than silverware in the new campaign.
"It was a very simple decision based on results, and did we believe that was going to change? To be 37 points off the winner, 17 points off fourth, 14 losses.
"Winning the FA Cup wouldn't have made any difference - it was never about an individual result. It was always about taking a review of the season in full.
"The Carling Cup and the FA Cup don't generate the revenue and the success that is needed to keep investing. If you want to be successful, you have got to keep investing. People don't want to hear that football is a business. They want to see us put lots of money into the football team and win lots of trophies and games.
"But you have got to have both. You have got to have continued progress in the league. If you don't do well in the league and you don't get into the Champions League, you are writing cheques from your own pocket, aren't you? That is not a sustainable way going forward.
"It's absolutely critical that we get it right and we move forward. The Champions League is where the football club has to be. It's where everyone wants it to be. When John Henry and Tom Werner arrived, they said they wanted to be winning the league."
Talks with Wigan Athletic boss Roberto Martinez over succeeding Dalglish are set to take place next week, while reports are suggesting the Spaniard is part of an eight-man shortlist for the role, which also includes Pep Guardiola and Fabio Capello.