Joe Allen has revealed that the Liverpool squad have been benefiting from having well renowned sports psychiatrist Dr Steve Peters on board, with the mental element of the squad stronger than ever as they look to challenge for a top four spot.
Peters has a top-class pedigree in the sports world, with his most notable achievement working with the British Cycling Team over their last 10 years of success.
And as Liverpool look to become one of the great forces in English football again, Allen says that Peters' work with the club, which involves voluntary sessions with players, has helped him develop further than he ever imagines.
"I've been to see him and I've found it very helpful," Allen told the Liverpool Echo. "In football anything you can add or bring which can benefit us in any sort of way is something that I am happy to have.
"Steve really is an incredible person. The things he has done in his career are very impressive.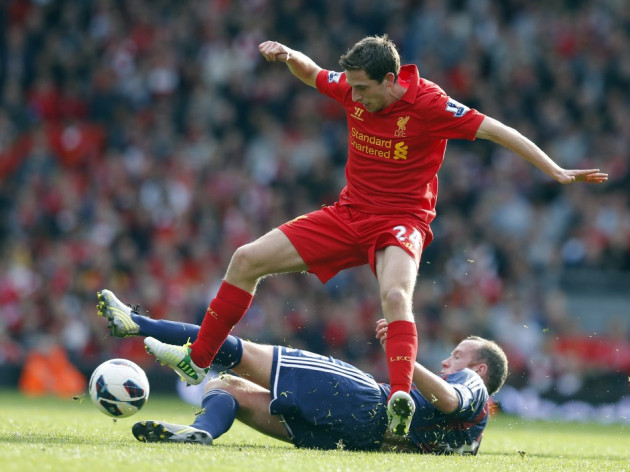 "Spending time with someone like him can only rub off on you in a good way."
Work on the mental side of sport is something that has only been introduced into football over recent years, as sports science continues to develop.
And with the high level of pressure on players to deliver, Allen says that having someone to support the squad at Liverpool from that side has been very beneficial.
"I'm not sure if the mental side of the game is more important these days but it's certainly something that plays a part in how you play," he explained.
"I think it's pretty obvious to see when you have someone on the pitch who is in a good frame of mind. When a player is brimming with confidence you certainly see a difference in his performance.
"You only have to look at some of the people Steve has worked with. It's something we will utilise and I'm sure he will help us all over the course of the season."
Peters work with Liverpool will no doubt be of assistance as they look to gain maximum points over the Christmas period, and build on an improvement in form that has seen them progress to the final 32 of the Europa League and get within four points of the top four.