Joe Cole has insisted that he is ready to show Liverpool he is worthy of a starting spot, with the midfielder hoping to get a second chance to prove himself after a successful loan stint at Lille.
What started out as a means to an end for Cole as he moved to France turned into a second coming for the 30 year old, with his performances highly spoken of throughout Ligue 1.
Talk of a permanent deal to Lille was speculated by numerous media outlets, but Cole is now fully concentrating on returning to Liverpool and continuing his good form.
"I don't want to leave Liverpool one day having not been a success here or having left something here," Cole told the Liverpool Echo.
"I want to make an imprint at the club. I've been a success at West Ham, Chelsea and Lille - I don't want people to be able to say that I haven't here.
"I'd like to be given the opportunity to play, learn and improve, and join this great team.
"It's a great group and I would like to be involved in this team and really push on."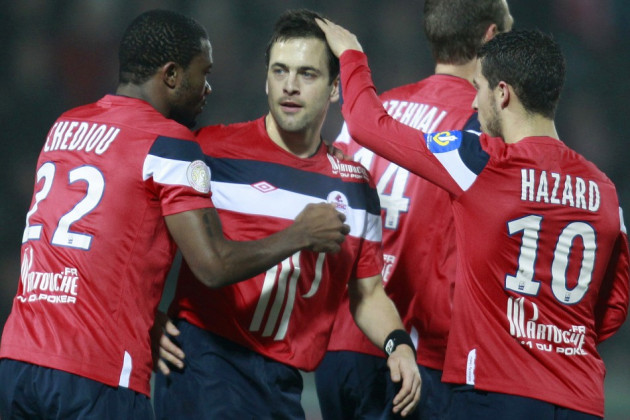 Under new boss Brendan Rodgers, Liverpool have the chance to make their mark on the top four next season and get back into the lucrative and prestigious Champions League once more.
And with Cole making his return to Merseyside to join the squad for their pre-season training, the England international believes that it is like coming to a new club and making a fresh start, even if for the second time.
"It's a clean slate for everyone, so I'm delighted to be back," he explained.
"You have to remember, I've only been at Liverpool one season, really, but this is the third manager I've played for.
"It does feel different this time - it feels like it's ready to go. I came here for one reason - because I wanted to be a part of the resurgence of this club.
"It excited me coming here because I knew what a big club it was with a rich history and I wanted to be part of something. I still do.
"The fire still burns in me to be a part of it - I want to be part of this club moving in the right direction. When I came here I was sent off in my first game and had a few little niggly injury problems. I think I only played something like 700-odd minutes of Premier League football in that season.
"It was tough for me, far and away the worst season in my career because I didn't get going.
"I'd like to improve on that. I'd like to be a part of this great club, this team and everything about it."
For Cole, competition in the midfield and on the wing will be tough next season, and if the star can push through and get back into the Liverpool fold, he will certainly be in with a shot for the England line-up once more, after featuring for the side last in the 2010 World Cup.