John Arne Riise has revealed he believes that Liverpool fans are the best in the world, after the former Red received a warm reception on his first return to Anfield.
Riise left Liverpool for Roma in 2008, before making the move to Fulham in 2011.
And after saying it would be 'emotional' making a return to Merseyside for the first time since he moved away from the Liverpool fold, Riise couldn't believe how positive the fans were towards him.
"I didn't know what to expect really, and then I came out and they started singing [my name]," he told the official Liverpool website.
"I got goose bumps down my back and I was really thankful and grateful for that kind of response.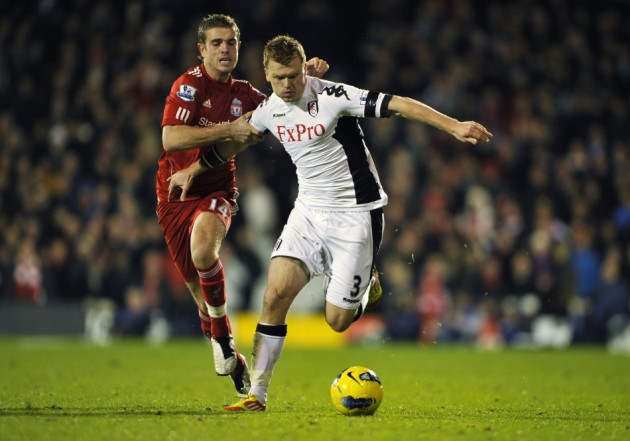 "They proved they are the best fans in the world and they never forget what players do for the team and I am really thankful for it. It's something I won't forget."
Riise has since flourished in his career at Fulham, though his personal connection to Liverpool is still very strong.
Before the game, the 31 year old admitted that while he wanted to come back to Anfield this season, he felt like the game would be different to any other.
"It was one of the first games I was looking for because I always wanted to come back," he told Fulham's website. "Now, I'm going to be playing against them and it's emotional."
While the Norwegian was unable to score for the Cottagers last night, he did have a hand in creating Martin Skrtel's own goal that finished the match at 1-0.
Fulham are now equal with Liverpool in the table, and will be hoping to finish as high as possible when the end of the season comes around, particularly with the financial incentives that come into play when the table is set at the conclusion of each campaign.