Jordan Henderson is hoping to finish his first season with Liverpool on a high, with the 21 year old putting in a top performance last night as the Reds extracted some revenge over Chelsea.
Kenny Dalglish's side were able to comeback from their 2-1 defeat in the FA Cup final to win 4-1 against the Blues, though the win won't do much to help their season, with the club currently eighth in the Premier League table and a point behind cross-town rivals Everton.
But Henderson, who has taken some time to adjust to life at Liverpool since his move from Sunderland last summer, believes that the win last night will help to give the club hope that next season they will be able to better their league position.
"I think it was the best way to sign off from Anfield for this season," he told the official Liverpool website. "We went into the game wanting to do that and wanting to give the fans a little bit back.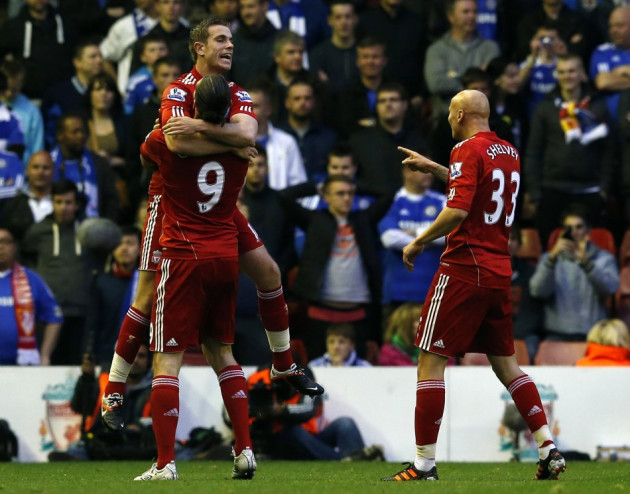 "Although we've had some disappointing results at times this season, we've had some good performances too - and that was another.
"Our game plan was to go at them from the first whistle, pressurise high up the pitch and get at them. We managed to do that and we played quite well."
Henderson scored in the 25th minute to take Liverpool to 2-0 against Chelsea, and now that he looks to be finding his feet with the Anfield club, the 21 year old is concentrating on each game as it comes.
"I'm not sure [if it was my best performance]," he explained. "I'll let other people decide that. I've just got to concentrate on the next game, which is Swansea, and keep trying to play well for the team.
"It would be nice to finish the season with a win. We go into every game wanting to win - and Sunday will be no different."
When asked what went through his mind as he scored, Henderson replied: "I don't know, really. It all happened quite quick.
"I think someone slipped and I went one-on-one with the goalkeeper and just tried to slot it past him.
"Fortunately it went in, so hopefully I can do that on a more regular basis next season.
"It's always nice to score. Everyone wants to score goals, but it's not as easy as that and you've got to keep working at it - and hopefully I can do that."