Kevin Keegan claims Luis Suarez will only get better for Liverpool, with the striker continuing to be a shining light as they look to make a serious play for a top four spot once more.
This season has been somewhat disappointing for the Reds, though a long term plan has been put into place by incoming manager Brendan Rodgers in the hopes of taking the side back to their glory days.
One player who has stood out though has been Suarez, who is currently a serious contender for Premier League player of the season. And Keegan, who played for Liverpool throughout the 1970s, says he is going to keep improving.
"Suarez is still only 25, two years younger than when Kenny Dalglish joined the club," he told the Liverpool Echo. "And so, to put it in football parlance, Suarez has not reached his peak yet.
"Most players peak at 27 and what he will learn in the next three years is the art of goal-scoring and he will become more clinical.
"Both myself and Kenny left Liverpool as better goalscorers."
Suarez is currently 25 years of age, and his presence at Liverpool has given fans hope of a brighter future.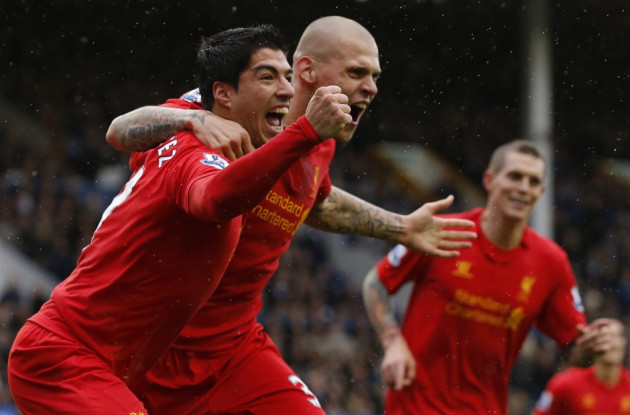 And Keegan believes that the Uruguay international will always be on hand to help out when the rest of the Liverpool squad are lagging.
"To me, he looks like the sort of player who would play the same way on a park in West Derby Village as he does at Anfield," he explained. "What you see is what you get with Suarez. He puts in 100% effort everytime, is a player of total commitment and looks to have a good football brain on him.
"Luis has played three years of total football as well.
"As well as his club football, he has been involved in the Copa America, the World Cup and the Olympic Games. Thankfully he has escaped injury and the only time he has faced an extended spell on the sidelines has been when he was banned.
"If he had not been able to play as many games as he has done then just imagine where Liverpool would be."