Roberto Martinez has revealed that he rejected an offer to manage Liverpool, with the Spaniard unable to leave Dave Whelan at Wigan for the club that now have Brendan Rodgers in their managerial position.
Martinez was one of many candidates who were rumoured to have been approached by the Reds after Kenny Dalglish was sacked, with up to eight managers speaking to the club.
Martinez in particular looked to be a front runner for the job, but he eventually decided against a move to Liverpool in favour of staying with relegation favourites Wigan.
Liverpool have since insisted that Rodgers was the only man they formally asked to be manager, but Martinez now has a different story to the one Tom Werner has told.
"We must educate people," Martinez told the Daily Mirror over his job at Wigan.
"In five or six years, we reap the benefits. Maybe I won't be there then. But this is not why I stayed when Liverpool made me an offer.
"I stayed because my chairman is unique. This summer we sat down together. He had thoughts about the future of the club, I'd done the same.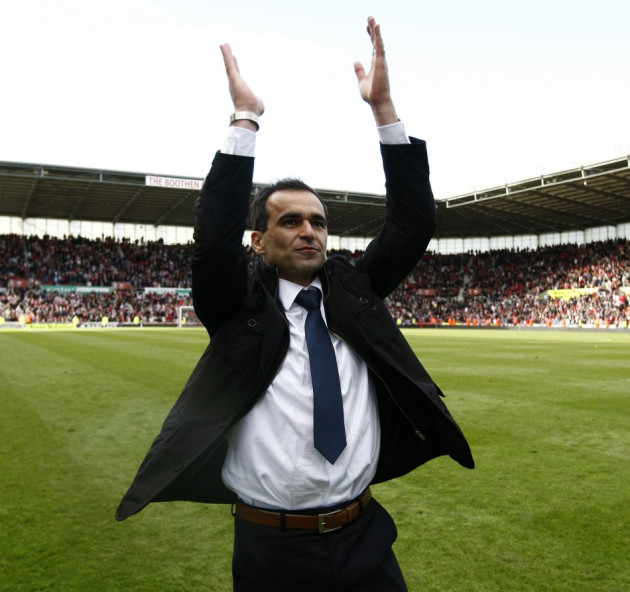 "He knew that I had spoken with other clubs. But he is so persuasive, I extended my contract for three years.
"He wants to take the club to the next level. I know it will be difficult, but it excites me a lot."
Whelan had also insisted that Martinez was offered the job at Liverpool, though the club strenuously denied that anything more than informal discussions took place with the former Swansea manager.
Liverpool have since given glowing reports for the incoming Brendan Rodgers, and while he's been getting the fans on side quickly off the pitch, he's yet to deliver on it, with the Reds succumbing to a 3-0 loss to West Brom.
Meanwhile, Wigan were also unlucky on their opening day of the season, going down 2-0 to a rampant Chelsea equipped with Premier League new boy Eden Hazard.