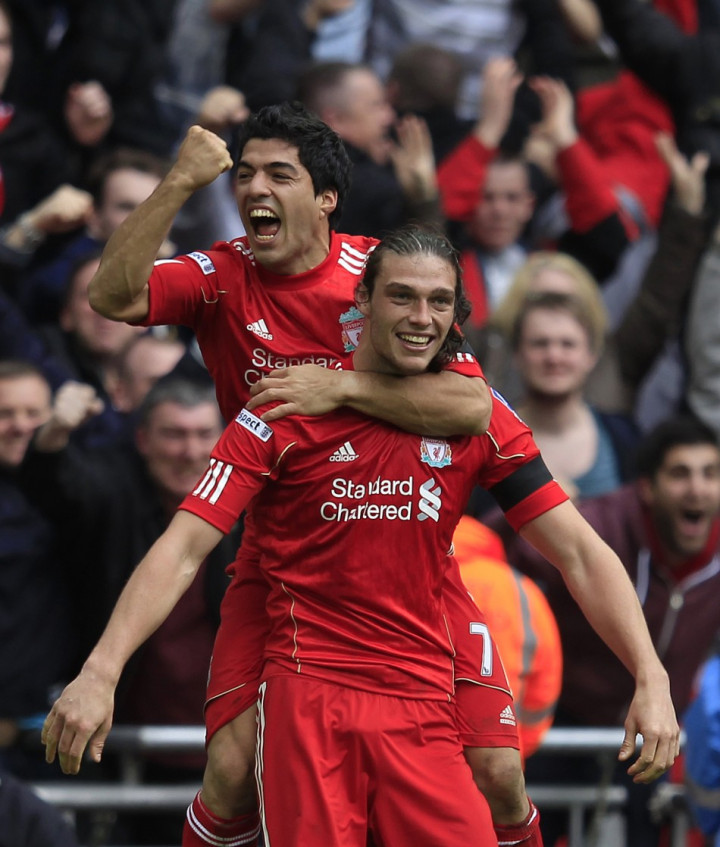 Uruguyay's world cup hero Luiz Suarez is swamped by death threats after he threw England out of the tournament with his two stunning goals on Thursday.
The Liverpool striker who returned from injury to help his team to the next round broke English hearts when he said in a post-match dressing room video that he "dreamed of this unique moment."
"Hello everyone. I'm very happy because it's incredible that we have won this match. .. 'Sorry about the emotion but I dreamed of this unique moment and giving happiness to all Uruguay," the player said sobbingly.
England had lost to Italy in their first game, and with the loss to Uruguay, the English national team's chances of progressing in the tournament were dashed.
After his heroic victory, the Uruguayan striker faced the ire of England fans and social network sites were abuzz with hate messages for him.
From politicians to celebrities, many fans vented their anger at the footballer who was previously slapped by Liverpool with an eight-game ban for racist slurs.
Labour MP for Dudley North, Ian Austin tweeted: ''Of all the people, it had to be the dirty, cheating violent racist cheat Suarez.'"
Not saying this just because he scored, but Suarez is a total disgrace. An appalling blight on the beautiful game. Racist. Violent. Cheat

— Ian Austin (@IanAustinMP) June 19, 2014
Former X Factor singer Frankie Cocozza tweeted: ''I would f*** love it if Suarez got shot in the mouth. C***. Below are the death threat tweets by England soccer fans.
if theres one person in the world i could kill it would be luis suarez — cam (@Cam_Maloney10) June 19, 2014
Luis Suarez proves that you can't kill a vampire with knee surgery... it takes a wooden stake, like the one he drove through England's heart

— Ezra E. Fitz (@ezrafitz) June 19, 2014
Feel so sick, I'd love to kill @luis16suarez — James Rixon (@james_rixon) June 19, 2014
Just me that actually wants to kill Luis Suarez?

— Cole (@ColeHJ_) June 19, 2014
Meanwhile, the Uruguayan president Jose Mujica praised Suarez for his 'marvellous' performance, which elevated the team's winning spirit.
"Luis has made the Uruguayan people happy again. I'm sure the English will understand a bit better what happened to them because Suarez played and they know him," Mujica said while congratulating his team.