Brendan Rodgers says the success of Borussia Dortmund is evidence that restricted spending can produce success as the Liverpool manager prepares for the summer transfer window.
After successive Bundesliga title wins, Dortmund have reached this season's Champions League semi-final while relying on a budget far lower than fellow giants Bayern Munich.
Dortmund have been one of the success stories in Europe in recent years, learning from their Champions League failings the season before to top the group of death ahead of semi-final opponents Real Madrid, Premier League champions Manchester City and Eredivisie winners Ajax.
Last summer they spent just €25.7 million on transfers, with Marco Reus taking up €17 million of that figure alone, while Shinj Kagawa's departure to Manchester United helped balance the books.
As Liverpool attempt to balance their own budget with working towards qualifying for the Champions League for the first time since 2009, Rodgers believes The Reds can model their strategy on Jurgen Klopp's men.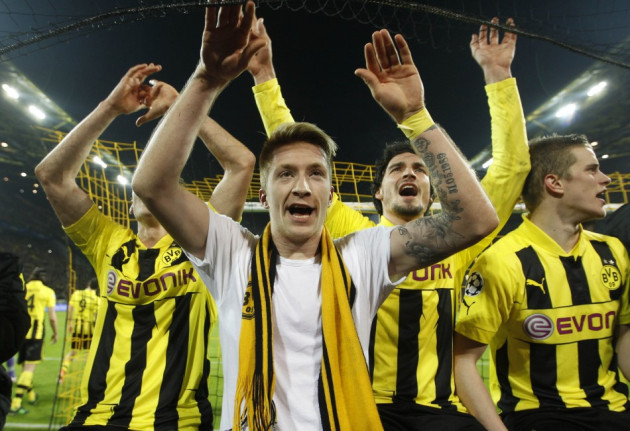 "You can challenge [for the top four] without spending £80m in one summer," the Liverpool manager explained in the Guardian. "Look at the example of Borussia Dortmund. A team that won the Champions League and then struggled financially.
"They went out and rebuilt and it took them four to five years to push on. Then they won the league and their European work suffered. This year you can see they have put their focus on Europe and they have lost their title. That's a team that has been growing over five years.
"Unless you have got the Manchester City or Chelsea money and just bring in £70m-£80m worth in one summer to add to a Champions League-winning group, you need a different way.
"I think this [Dortmund's] is the best way because you are not just looking after the team but also the club. Of course, supporters will always look at the team but for me it's bigger than that to have success. It's about all aspects of the club, so that when you do arrive you are in a strong position."
Liverpool are currently seventh in the table, and though they have remained in contention for a Champions League spot until very recently, disappointing results against Southampton, West Ham United and Reading have left them wanting once more.
But Rodgers points to Chelsea as an example of just how much needs to be done to keep a club in the mix for a top four spot, saying: "It is the hardest step of all.
"Chelsea were sixth last year and look at the reinforcements they made to get back to that level again. Then look at Tottenham who were fourth and did not get into Champions League on a technicality.
"They spent £50m just to stay in there. It's a big ask, that's the reality, but we can really push on next year."