Liverpool legend Jan Molby has called for Andy Carroll to be sold, with the striker receiving limited game time as the Reds stumbled to a 3-0 loss to West Brom in their opening match.
Carroll's future has been in jeopardy ever since Brendan Rodgers came into the fold at Merseyside, with the manager looking for a completely different style of play to what the striker has been part of in the past.
Rumours of a move to Newcastle and West Ham have been rife, but Liverpool have continually said they won't sell the striker unless an offer is made that is impossible to refuse. And Molby believes that the club need to offload him if they hope to get the most out of their squad this season.
"It was a surprise to see Joe Cole brought off the bench before Andy Carroll," Molby told Yahoo Sport, after Carroll came onto the pitch in the 79th minute against West Brom.
"When a team has gone down to 10 men and is chasing the game, you would usually want to go for the more direct approach that Carroll would offer - especially given that the striker had a pretty decent end to last season and did well at Euro 2012. Rodgers clearly has other plans for him, however."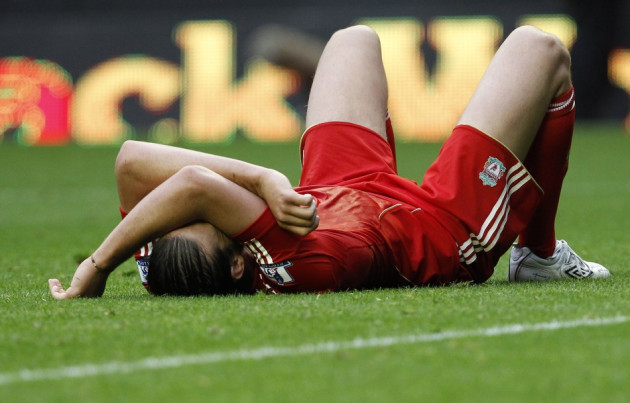 Carroll cost Liverpool £35 million 18 months ago, and Molby believes that this might be making it more difficult for them to sell him to the right club.
"It is obvious that if Liverpool receive a decent offer for Carroll between now and the transfer deadline then they will accept it," he explained. "If he doesn't fit into the way Rodgers wants to play then there seems little point keeping him there.
"I can't see how Carroll is going to change the manager's opinion of him now. Rodgers was obviously well aware of him before coming to the club, and he is acting decisively in his early days in the role.
"Were it not for the money Liverpool paid for Carroll in the first place, they might have already moved him on as his asking price would have been far lower."
Liverpool will be looking to recover quickly from their 3-0 loss at the weekend, but should they sell Carroll, the side may have some money to play with in time for deadline day as they look to build a strikeforce capable of converting.