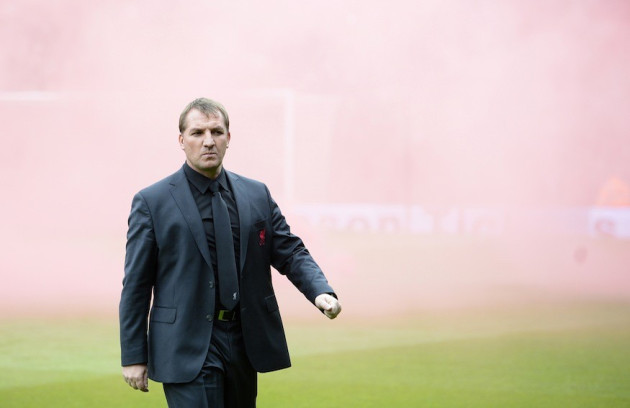 Brendan Rodgers has revealed what attributes he looks for when on scouting missions with the Liverpool manager insisting that a good character is as important as technical ability.

Rodgers' summer signings with the Reds have so far proven to be a raging success with the side having lost just two of their opening 10 league games and looking set to be among the contenders for a top four finish as well as a possible Premier League title tilt.
Liverpool have also been credited with making one of the best bargain purchases of many recent January transfer windows having landed Daniel Sturridge for £12m from Chelsea, with the striker proving to be a success alongside profilic hitman Luis Suarez.
And Rodgers has revealed that the quality he looks for the most in incoming players is the ability to stand tall against any opposition.
The manager told the Liverpool website: "I think my history as a coach shows I like players who are gifted technically and have courage when it comes to being in possession of a football.
"That is a key quality for me; can you be brave on the pitch, not in terms of 50/50 tackles, but having the ball and looking to play in areas others wouldn't? I would say you can't divorce the two - ability and personality.
"It all comes as part of the package. A player's character is a crucial factor I look into before committing to signing them.
"They also need to show a willingness to learn, regardless of age and experience; that's very important to me."
Rodgers has been known for being a fan of statistics when looking at a player and the former Swansea man admitted that while this comes into play with his scouting methods having the right staff on board to help with the analysis of a players' numbers are what makes them effective.
"It's a big part of the modern game, and it's important as a modern manager to embrace areas that can help your team and players improve," he explained.
"However, statistics and numbers are no good unless you have good people to analyse and then interpret their meaning and importance. Even more important than that is then having the staff that can take the data and ensure it's presented in a way that improves individuals and teams.
"I have tremendous professionals in that area supporting me and the team, and we do use them at the appropriate time as part of our preparation."