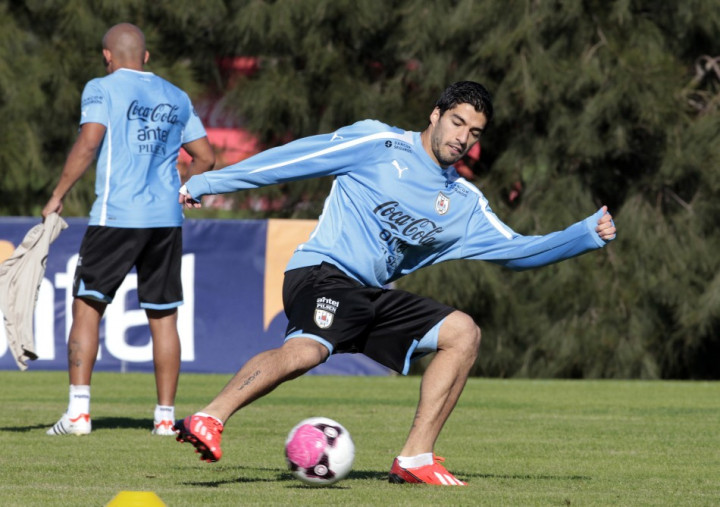 Bruce Grobbelar believes that Liverpool should cash in on Luis Suarez as soon as they can anduse the funds to sign Ajax stars Christian Eriksen and Toby Alderweireld.
The hugely talented duo are believed to be targets for Liverpool, but Eriksen is today reportedly close to signing a deal with AC Milan.
Alderweireld would serve as a move towards building a successful defensive line up post-Jamie Carragher's retirement from the Merseyside club, with the 24 year old defender starring for Ajax since moving into the senior line-up in 2008.
And Grobbelar, who was a member of Liverpool's hugely successful side in the 1980s, believes that the pair are worth much more to the club than Suarez, who has created controversy since moving there in 2011.
"If I was sitting in the top spot at Liverpool I would actually try to offload him as soon as possible," he told Talksport. "There are rumours that Arsenal are coming up with a £40million bid because that is his buyout clause."
He continued: "If they get rid of Suarez then Liverpool can go to Ajax and get Christian Eriksen and Toby Alderweireld. That would be a great coup because they already have a great striker in Daniel Sturridge.
"He will become a brilliant striker if he's given the right service. You saw that at the end of last season."
Sturridge joined Liverpool in January andimmeditaley made a huge difference as he scored in his first three matches. The England international scored a further eight goals over remainder of the season and is touted for big things as Suarez's future continues to look uncertain.
Brendan Rodgers insisted that the Uruguay international is not for sale today, but should a club come knocking that is willing to meet his £40m exit clause the Reds could have a tough fight on their hands trying to keep a player who has insisted he wants to play Champions League football next season.